It's always nice to have a storage space where you can keep extra items that are used in your home or business. However, most residents and businesses find themselves blowing up their storage units with unnecessary things that end up taking space. If you're in this situation, our storage clean outs can help you recover your storage space. When there's unwanted stuff in your storage, you know it's time for our clean out company to come to the rescue. All you need to do is call us, and our clean out services team will arrive at your home or business within no time.
storage units charge a fee to keep items in case you have a lot to store in your home or business. However, you don't have to incur these charges especially if the items you intend to take to a paid storage are no longer adding any value. Our storage clean out team is well equipped and experienced to handle various types of projects across. We take over the entire project and save you the stress of having to go through storage trash. It doesn't matter where your store is located, we'll be there!
All we require from you is to tell our removal specialists which items should be removed and which ones should remain in the store. After clearing your store out, storage clean out personnel, then lift the items to be removed and carry them to our trucks. You won't have to move a finger. Our junk pick up staff is capable of doing this comfortably and safely. After emptying your storage space, we arrange your store according to your preferences.
When you get in touch with us, our storage facility experts will satisfy your request and give you a quote once they've arrived on the site. Before coming for the storage clean out, our team will check with you to find out when they can come based on your schedule. No matter where you live, we are the best storage clean out company to handle your project.
1-844 Junk Rat is a local New Jersey company you can rely on when it comes to storage clean out local. We know how tedious the trash removal local process can be when you do it by yourself, and we can make everything easier for you by taking over the reign. We will sort the items in your New Jersey storage area and we will be the one to drop off the items for donation or to a recycling facility.
Having sufficient storage space where you can keep extra items is a good thing. However, if you're not careful, most storage spaces end up accumulating with unnecessary items that eat into your space. At 1-844-Junk-Rat, we ensure both our New Jersey residential and commercial clients maintain clean, tidy and organized stores. Storage clean out local is an excellent service that is tailored to help you out in case you have too many unwanted things in your store that you need to get rid of. Our hoarding clean up local team will show up at your place and begin to take out what you no longer need and leave what you require. If you're in a fix and urgently require storage clean out local, call us or book an online appointment via our website to receive immediate help.
Unlike other New Jersey companies that can take up to 2 days to show up at your premises, we have a same day service to ensure you're sorted out as soon as possible. Storage clean out services local is the best alternative instead of keeping unwanted items in a storage local facility which is costly as you have to incur monthly storage charges. We have a well-equipped and trained storage clean out local service crew trained to handle various types of storage clean outs across New Jersey. Once you get in touch with us, we assume responsibility for the entire project and relieve you the stress of having to personally sort our storage trash. Don't worry where you are located in New Jersey, we have the means and capability to reach each and every client irrespective of their geographical location.
Storage clean out local is a necessary service especially if you are finding it next to impossible to find all the items you need.  New Jersey storage areas might appear like they were meant to be your personal dump site, but there should be some semblance of order in these places. If you feel like things are looking like they're straight out of a New Jersey dumpsite, you should consider clutter clean out local services. In special cases, you might have to resort to hoarder clean out local.
All the information we need is for you to show us where your store is located and our storage clean out local experts will begin the removal process. We only require you to specify which items we should remove and which ones should remain in the store. Once the storage clean out local clearing has been completed, trash removal local personnel transports items to our trucks for disposal or recycling.
We're passionate about New Jersey environmental conservation so we ensure every storage clean out local item is disposed or recycled in accordance to the laid down state and federal regulations.
Having too much stuff is problematic, and this is where storage clean out local comes in. You can't just store stuff forever, you need to get rid of items that are clearly of no use.
Go for donation pick up local or recycle some of the items in your storage room. For all you know, there are more people who will appreciate and find those things useful. Unfortunately, the entire storage clean out local process can be troublesome. Taking the items out to a New Jersey facility to donate them is so inconvenient, you might find yourself putting off the task and choosing the next day to complete the job.
One key to finally clear out your space is to hire professional clutter clean out local services.
Just tell us what items you want gone, and we will complete the task. Don't worry about hauling items out of the storage, we will also take care of that as part of our storage clean out local services.
What are you waiting for? Contact us !
BOOK ONLINE AND SAVE $20
FREE estimates. NO obligation. NO hidden fees.
Call 1-844-JUNK-RAT
(908) 557-9582 
Why rent dumpers and load it yourself?
We do the work while you sit back and relax!
Need heavy items disposed? We do it all... Furniture removal, appliances removal, gym equipment removal and more. Let us do all the lifting for you.
Demolishing anything? "YES" we can do it tooooo! Our trained crew will perform your deck demolition, shed demolition, bathroom demolition, kitchen demolition and much more. Just give us a call.
Estate clean out? Our crew will perform the work with respect in this difficult time. We donate up to 70%. We do not charge by the weight or by the hour, whatever time it takes to do the job it is on us.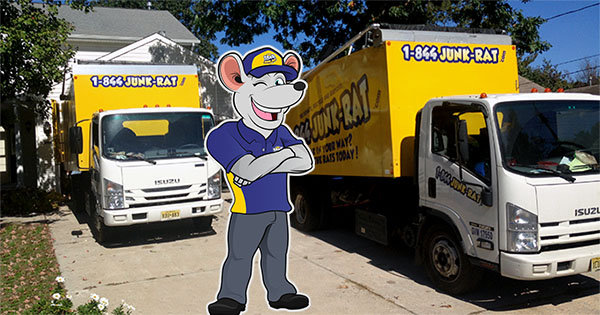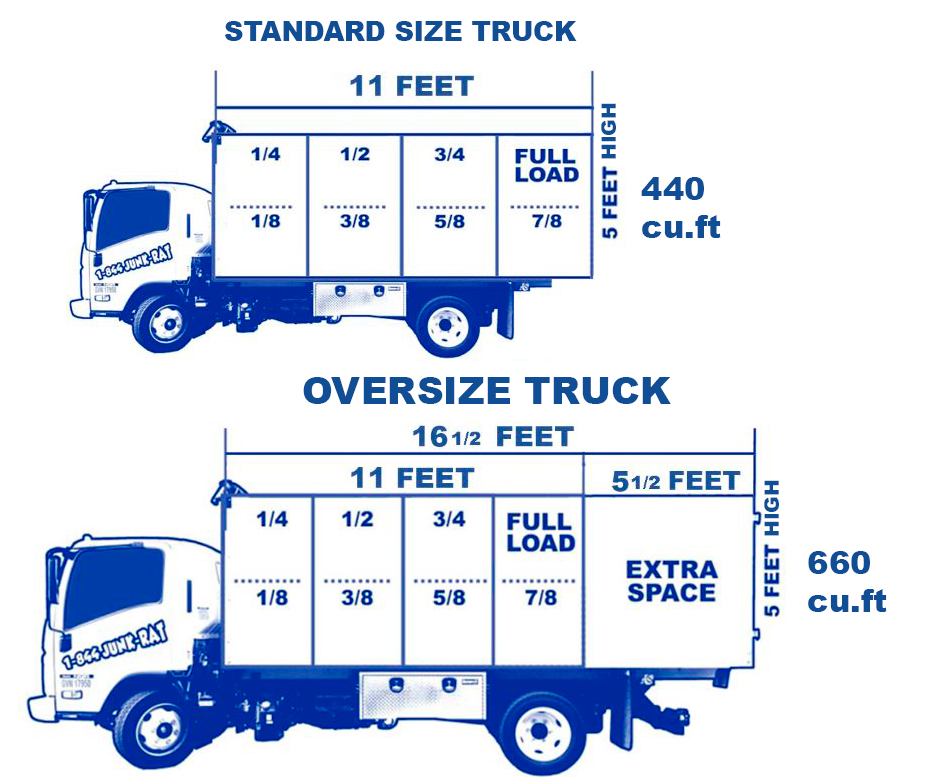 We do all the labor! We bag, box, carry and lift all unwanted items.
Don't have much junk to dispose? NO problem! You only pay for the occupied space on the truck.
Hauling and dumping fees also included in our flat fee.
No hidden fees, It is Just a flat rate!!!