Junk Removal in New York City
BOOK ONLINE AND SAVE $20
FREE estimates. NO obligation. NO hidden fees.
1-844-JUNK-RAT guarantees we have the lowest price in the market!!!
Fast & easy junk removal service
Same day pickups available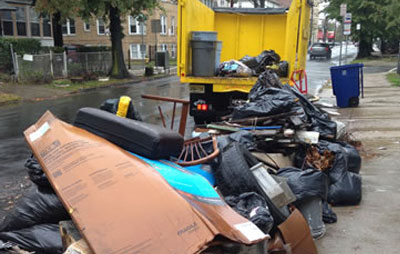 Get Fast and Efficient Junk Removal in New York City from 1-844-JUNK-RAT
Removing junk from home or office has always been a tedious task. Aside from being time consuming, nasty junk can have millions of bacteria in them, which might transfer on various parts of home. You don't want your family getting sick, and so do we. By booking your junk removal in New York City at 1-844-JUNK-RAT, you're confident that your home is clean, junk-free, and germ-free.
1-844-JUNK-RAT is a local junk removal company that delivers outstanding junk removal in New York City without the hefty price tag. Based on our surveys, we are 25% lower than leading competitors. This means getting our services gives you 25% savings every single time.
Our stellar, professional junk removal company cares for the environment as much as you do. This is why we recycle most of the junk we carry, re-purpose, and then donate them to local charities. This way, environmental impact will be reduced and there would be less junk that go to the landfills.
Questions? Service inquiries? Call us at 1-844-586-5728. You may also book via 1844junkrat.com and get $20 off for ¼ loads and up.
Want more local junk removal service in New York City? We currently offer the following services in New York City:
For fast, efficient, and professional junk removal, count only on 1-844-JUNK-RAT.