BOOK ONLINE AND SAVE $20
FREE estimates. NO obligation. NO hidden fees.
Call 1-844-JUNK-RAT
We provide these Services in Connecticut
Junk removal, Rubbish Removal, Debris removal in Connecticut.
All types of Garage Clean out in Connecticut: Estate Clean out, Basement, Storage Unit Clean out, Attic Clean out and Yard Waste clean out.
House hold items in Connecticut: Appliance Removal, Mattress Disposal, Sofa Removal, Washer & dryer removal
Helping  the environment in Connecticut: Computer Recycling, Printer Recycling, Monitor Recycling,  Scrap Metal Recycling.
Demolition jobs in Connecticut: Deck Removal, Shed Demolition,Carpet Removal, Hot Tub Removal,  Fence Removal, Wall Removal, Above Ground Pools removal, Construction Debris Removal, kitchen & bathroom demolition.
Book for a Pick Up Now and Save $20!
Click here to view the complete list of What We Take in Connecticut.
Why rent dumpers and load it yourself?
We do the work while you sit back and relax!
We also pick up heavy items! We do it all… Furniture Removal, piano removal, washer & dryer removal, appliance removal, hot tub removal and much more! Removing and disposing heavy, bulky items can be an extremely difficult task best left to the professionals. So, you don't have to go through the ordeal. Just sit back and let us do all the heavy lifting for you.
Need anything to be demolished? NOT a problem!! We also provide demolition services to assist your needs. Our Junk Rats will professionally and efficiently service your demolition needs, we offer kitchen demolition, shed demolition, garage demolition, deck demolition, above ground pool removal and more! Just give us a call & we'll gladly assist you.
In need of an estate clean out or any other cleanout service? Our friendly team members will perform the work with respect when you're going through a very difficult and emotional time. We donate up to 70% of the items we remove, so it is less trash into the landfill and someone else in need will be happy to receive our donation. You're only required to pay for the space your items take up on the truck– no hourly rates, additional labor costs, or disposal fee-it's all included in your flat-rate price!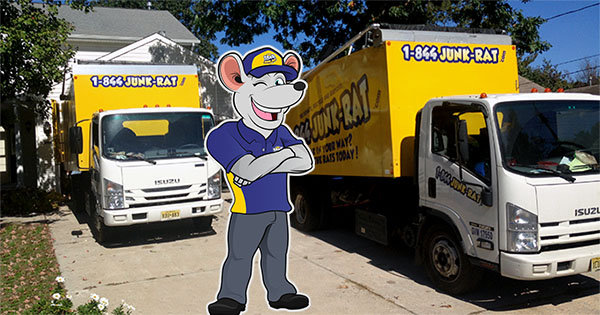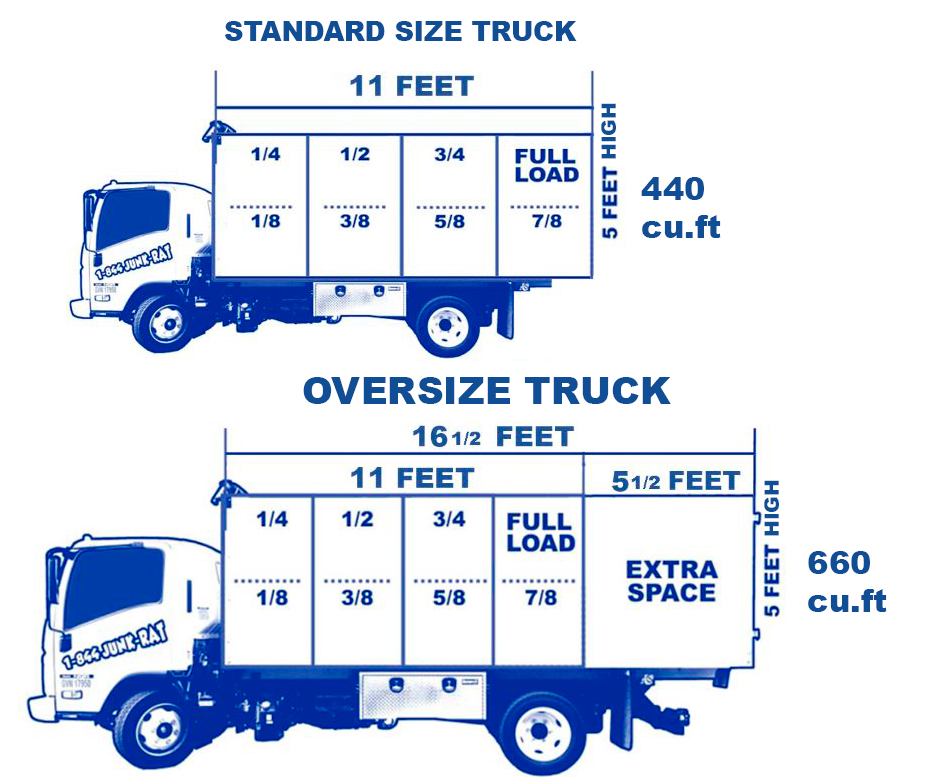 We do all the labor! Here at 1-844-JUNK-RAT in Connecticut, we make the whole process as easy and hassle free as possible. You guaranteed will not have to move a muscle or do any work. You won't have to worry about moving your stuff outside or anything like that. Just point at what you want gone, and the rest is ours. Sit back, relax and watch us take your unwanted items finally off your hands! If you reside in CT, junk shouldn't be a hassle, call us today!
Don't have much junk to dispose? NO problem! You only pay for the space you occupy in the truck. Here at 1-844-JUNK-RAT in Connecticut we make sure every penny you pay is worth it! We charge by the amount of space you occupy in our truck and we will organize and tightly pack your items to give you an affordable price. You only pay for the amount that you take up. Easiest and most convenient CT junk removal guaranteed!
Hauling and dumping fees included! Most people aren't aware of a lot that goes on during the junk removal process and it's important to be aware if you're looking into requesting our services in Connecticut. There are specific places made for us to dispose of your junk here in CT that actually charge a fee to do so. The price you pay includes our dumping fees.
No hidden fees, Just a flat rate!!! We won't surprise you with any numbers at any time during the process. You will only be charged the price we give you plus Connecticut required tax, that's it. If you reach a certain price limit and don't want to go passed it, we will just stop filling up the truck and end the job there. Most reliable and trustworthy junk removal you can find in CT!
Why Hire Us For Hauling in Connecticut?

The mention of the word junk gets everyone uncomfortable. Garbage disposal can be a big headache especially when you can't find the right person to help you with junk removal ct services. For a long time, residents of Connecticut have benefited from our expert 1-844-JUNK-RATS services. The best part about our CT team is we have an in-depth understanding of the market and therefore, our services are customized to meet the needs of our customers. For an extended period of time, we have surpassed the expectations of our Connecticut clients as we constantly endeavor to improve our services to change with the times.
Our removal services are praised by both our residential as well as corporate clients. We have an impressive track record that has steered us to become among the best junk pick up companies ct. Our Connecticut clients have full trust in the services we offer thanks to our impeccable CT track record. At 1-844-JUNK-RATS, we go beyond our normal expectations to ensure our rubbish removal ct customers are happy and satisfied at all times. We have the best Connecticut rates and we can comfortably accommodate our requirements.
Aside from our exceptional services, we offer the best 1844 junk rates that have been instrumental in promoting our brand across Connecticut. We have invested in the latest sophisticated equipment that helps to boost efficiency on each project that we handle. Our 1-844-JUNK-RATS trash pick up observes the highest standards of safety when working to ensure your CT property and people found on the property are protected from harm's way.
Our clean out services have expanded rapidly and our trash removal ct pricing model emphasizes the need to afford good quality services. It doesn't matter what kind of social class or economic status you have, 1-844-JUNK-RATS Connecticut welcomes all types of CT clients. Our removal services are managed on a 24/7 basis and therefore, you can access our 1-844-JUNK-RATS CT services at any time of day or night.
---
Where Does the Junk We Pick Up Go?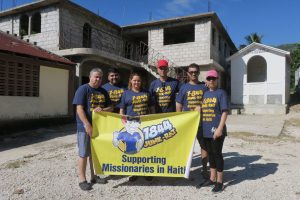 Everyone can remove junk but the difference is how the junk is disposed. At 1-844-JUNK-RATS, we are an expert Connecticut company that has gone beyond just offering junk removal services to ensuring all the junk is disposed in accordance to the set environmental regulations. As towns, cities and neighborhoods in CT continues to grow, over time, we've had to think about how to efficiently and safely dispose garbage that is collected from both our residential and commercial clients. 1-844-JUNK-RATS has played a key role in providing expert junk removal services ct for the time we have been in business.
The advantage of using our Connecticut estate clean out services is once our 1844 junk crew is done with the job, we shall see to it that the junk collected is transported professionally for safe disposal. We have put in place structures that ensure all junk pick up ct debris is carefully handled from collection, transportation to disposal. Immediately our Connecticut team visits your property, we begin to figure out what kind of disposal method needs to be used for your garbage disposal. Over time, 1-844-JUNK-RATS CT been able to constantly improve its services to offer various kinds of specialized removals at the most affordable prices.
We have worked hard to establish key partnerships with different stakeholders across Connecticut. We take care of the entire chain of processes from rubbish removal ct, collection, sorting, packaging, transportation to disposal. Given our high CT reputation in the rubbish removal industry, 1-844-JUNK-RATS knows how to handle any kind of project. How we choose to dispose your CT junk depends on what kind of junk our 1-844-JUNK-RATS team picks up from your house. For instance, if some of your junk items are in good condition, our trash removal services ct may consider donating them to different CT charities. However, if junk that is collected is beyond use, our removal services team takes it to recycling companies across Connecticut.
---
What type Junk We Take in Connecticut?

Junk comes in different types and 1-844-JUNK-RATS estate clean out ct is your ultimate services provider in Connecticut. If you want to have a stress-free experience, you need to work with a professional company that can guarantee you good results. Since our establishment, we have been at the forefront of providing various types of junk pick up services from CT customers. Ever since we began operations, we have been able to steadily build our clientele and get a good service reputation which has enabled us to be ranked top among rubbish removal companies ct. Our mandate extends beyond Connecticut households only as we also serve commercial clients as well.
Our CT services are customized and specialized according to the needs of our clients. We've gone an extra mile to ensure our trash removal ct services are all affordable and not beyond the reach of our clients. 1-844-JUNK-RATS loves professionalism and we accord each project the keenness and seriousness it deserves. Our clutter clean out staff deals with regular garbage collection to more specialized services such as mattress removal ct, yard clean out ct and basement clean out ct. Most of these services require special skills and that where our 1-844-JUNK-RATS comes in to assist.
Our Connecticut team is well-trained and equipped to deal with any kind of project that needs to be removed and disposed in a professional manner. We have invested in the latest equipment to ensure our garbage disposal services meet the needs of our clients. Safety is an important factor for us as we ensure everything we do is above board. It doesn't matter what kind of service you're looking for, 1-844-JUNK-RATS CT is well-placed to offer any kind of junk pick up service in the shortest time possible. Our Connecticut trash pick up team can collect your trash from any location around the house. Our well-trained 1-844-JUNK-RATS team is always willing and ready to lend a hand.
---
We do all the labor!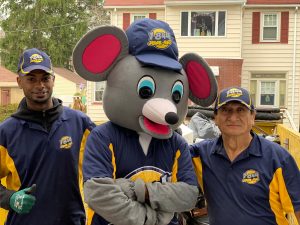 One of the most challenging exercises that is time consuming is junk removal. If you choose to do it on your own, you're likely to get tired, frustrated and dirty. The good news is at 1-844-JUNK-RATS CT, our core mandate is to make life easier for Connecticut residents by offering quality trash removal ct services. Ever since we ventured into the market, our CT clients have constantly benefitted from our top-notch expertise. Given the complexities associated with rubbish removal ct, it makes sense to hire a professional to oversee the entire exercise. At 1-844-JUNK-RATS Connecticut, we have sufficient tools and expertise to deal with any kind of junk pick up project that comes our way.
We have earned top reputation as one of the best junk removal services ct given our consistent positive track record that makes us stand out from our competitors. A lot of people in Connecticut lead a busy lifestyle and therefore, have no time to coordinate rubbish removal from their homes or businesses. For this reason, our CT 1-844-JUNK-RATS removal services crew undertakes to do this work on their behalf. When you call our trash removal services ct personnel, we respond to your request within the shortest time possible. You don't have to do anything as we shall take charge of the entire removal process in Connecticut.
We have a large Connecticut team that is well-trained and qualified to take on any site across the entire CT state. Our garbage disposal services team has helped both residential as well as commercial clients get rid of their trash in the most efficient manner. This way, 1-844-JUNK-RATS lets you concentrate on your core business or activities as we see to it that your residential or commercial CT property is free from junk. It doesn't matter the amount of junk you have, our 1-844-JUNK-RATS junk removal services ct staff is always ready to help.
---
Don't have much junk to dispose?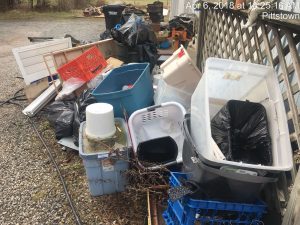 Junk is inconveniencing and messy but you can get an expert junk removal company in Connecticut to help out. It doesn't matter how little or large your junk is as the sight of it messes up your entire home or business. At 1-844-JUNK-RATS, we collect everything that you want to get rid from your CT property. Since our inception, we've made significant strides offering quality junk removal ct services across the entire Connecticut. Because of our professionalism and dedication, we've on numerous occasions been named among the best trash removal services ct. When junk is left to accumulate for a long time, it gradually builds up and eventually becomes unmanageable. 1-844-JUNK-RATS always encourages CT clients to regularly perform clean out services to keep junk at bay. As opposed to keeping junk for a long period of time, our Connecticut clean out services professional and well-trained team will swiftly turn up and take your junk away.
Garbage disposal is effective when trash is collected regularly and professionally. This not only ensures your Connecticut property is clean, but also ensures a better and healthy environment. We a specialized junk pick up ct staff that is well-trained to handle any kind of project. Our 1844 junk services are focused on realizing the best quality of service and see to it that our CT customer needs are adequately and professionally addressed. 1-884-JUNK-RATS allows you to send trash that can be re-used to various charities around Connecticut. On the other hand, unusable trash can be disposed in an environmentally friendly way for the purposes of recycling.
Our 1-884-JUNK-RATS removal services are offered on a 24/7 basis and so you can count on our support and assistance at any time. Once you get in touch with our rubbish removal CT team, we shall respond promptly and serve you within the shortest time possible. If you've been looking for a professional company that can help you dispose any amount of trash, 1-884-JUNK-RATS CT is your most ideal choice.
---
Need heavy items disposed in CT?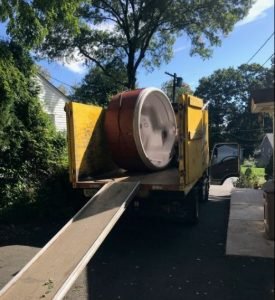 Are you a Connecticut resident? For every CT resident and business, the thought of having to lift heavy junk is unbearable and nobody looks forward to it. Heavy items are difficult to remove if you lack the right skills, tools and equipment for the junk removal job. Aside from taking up a lot of your valuable time, moving heavy items can also be tedious and dangerous. To save yourself the hassle, get in touch with our CT 1-844-JUNK-RATS as we're well equipped to handle the entire job. We are a reputable junk removal CT company that professionally and effectively takes care of your removal needs. When our 1-844-JUNK-RATS Connecticut team arrives at your house, we quickly organize ourselves, map out the work area and embark on the task of junk pick up ct. We have been in business for a long period of time and therefore, our rubbish removal clients have full confidence in the wide range of services that we offer.
Being among the top junk removal companies in CT, our Connecticut services are spread out in various CT cities, towns and neighborhoods so we'll get to you within the shortest time possible. Heavy trash involves numerous large items which if not removed can end up consuming a lot of space in your property. With our junk removal services team working in CT, we have what it takes to take on both small and large projects at any time of the day or night.
Our 1-844-JUNK-RATS CT team is well-trained with the necessary tools and expertise for handling various kinds of jobs. Given our Connecticut industry experience, our 1844-JUNK-RAT team is always ready to take on any challenge that comes their way. You don't have to put other activities on hold that are of importance to you, let our clean out team take care of your needs.
---
Hauling and dumping fees included!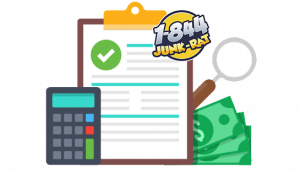 Many people shy away from seeking assistance from junk removal services ct because of the perceived high cost of hiring a junk pick up company from Connecticut. However, this isn't necessarily the case for all trash removal services ct as 1-844-JUNK-RATS has ensured our CT customers benefit from the most affordable packages. Ever since we established our business, we've been at the forefront of ensuring our garbage disposal customers benefit from a good pricing structure. Our CT services are customized to suit the needs of each and every client that we serve. If you've been spending a lot of money getting junk out of your residential or commercial property, it's time to talk to 1-844-JUNK-RATS.
For starters, our rubbish removal Connecticut services are inclusive of both dumping and hauling fees. This is greatly advantageous because it makes our rubbish removal services ct cheaper compared to our competitors. Since our establishment, we have taken a keen interest to understand the CT market and price all our prices carefully to ensure clients are satisfied at all times. At 1-844-JUNK-RATS, we understand the tough economic times that our Connecticut clients have to deal with and as a result, we ensure moving junk is as simplified and affordable as possible. We're rated among the best trash removal services ct given our top reviews from our previous customers.
1-844-JUNK-RATS understands that exemplary services don't need to be expensive since junk removal CT is a simple service everyone should be able to afford. All the trash we collect from around Connecticut is safely disposed in accordance with the stipulated environmental regulations. We have strong bonds and partnerships with various trash removal ct Connecticut stakeholders across the entire chain. By doing this, we're able to negotiate for good prices with the ultimate beneficiary being our CT customers.
---
Estate clean out?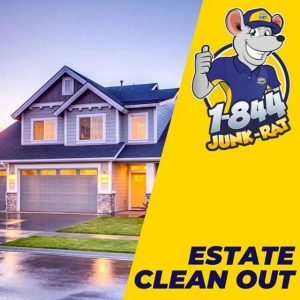 Estate clean out is one of the most tedious and difficult tasks to perform if you lack the knowledge, tools and physical capability for the project. At 1-844-JUNK-RATS, we ensure our CT residents enjoy exceptional estate clean out services at the most affordable prices in the entire state of Connecticut. Since establishment, we've provided numerous Connecticut residents with exceptional junk removal services. We've been in the industry for quite a while and are proud to have maintained our high standards and professionalism which has gotten us the reputation we acquire.
There are various reasons that could necessitate an estate clean out. Death, divorce, remodeling or moving to take up a new job in another city are just some of the common reasons why people choose 1-844-JUNK-RATS clean out services. We are ranked prominently among the top junk removal companies in CT. Having served the junk removal market for a long time, we understand the challenges our clients face and have deliberately put forth an effort to ensure we put a smile on every customer that we serve.
An estate clean out project requires careful planning and an assessment of the site to find the most effecient method of removal. Our 1-844-JUNK-RATS rubbish removal team is uniformed, well-trained and experienced to work on a site to completion. For us, customer satisfaction is what drives us each day and we do not leave your Connecticut property until you're completely satisfied with our work. Given the number of projects in CT we've worked on in the past, our workmanship is no doubt the best in town. If you're looking for the best clean out services company in Connecticut, you have come to the right place.
---
No hidden fees, Just a flat rate!!!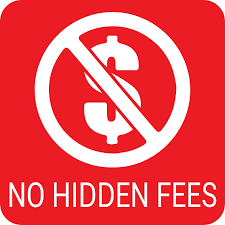 A lot of people fall prey to clutter clean out companies which are not honest in their pricing. There are numerous complains of property owners being forced to pay more for junk removal services ct compared to the original quote. At Connecticut 1-844-JUNK-RATS, we are a trusted and established company which has been in the industry for a long period of time. Our service is reliable and effective ensuring that our CT customers are well taken of and benefit from quality trash pick up services. The best part about 1-844-JUNK-RATS is you don't have to break the bank to afford our services. Since we began rubbish removal services in CT, we've been able to assist a large number of residential and commercial clients to benefit from top-notch services.
Being amongst the most affordable junk pick up companies ct, our 1-844-JUNK-RATS Connecticut pricing formula is based on a flat rate rather than billing based on weight and time. Because of this, we are the best dumpster alternative and our CT clients contact us regularly to assist with clutter clean out. Thanks to our friendly rates, our clients are extremely happy and keep coming back to us for more services. We've also been able to substantially grow our services thanks to the numerous referrals that we get.
1-844-JUNK-RATS CT team takes every job seriously irrespective of the amount of junk that needs to be cleared. We let you know how much you will pay after we've visited your Connecticut property. We believe a garbage disposal flat rate is the best as we're able to tame the costs for our CT customers. We work effectively and with the knowledge that you have other important errands that you need to attend to. Our joy is to see all our trash removal ct clients live in a clean and comfortable environment.
Anyone who has used 1-844-JUNK-RATS Connecticut will tell you our junk pick up ct approach is different and well-structured. With a flat pricing structure, we've been able to successfully reach out to a large cross section of Connecticut clients drawn from various social and economic backgrounds. At 1-844-JUNK-RATS, we believe that each person has a fundamental right to enjoy the best services.
---
We are one of Connecticut's largest and most trusted companies when it comes to junk removal.  From residential trash removal to commercial cleanouts, 1-844-JUNK-RAT has got you covered.  We offer a wide variety of services including construction debris removal, furniture removal, attic and basement cleanouts, garage and yard cleanup, above ground pool removal, and hot tub removal, just to name a few.  We also offer demolition services such as wall removal, garage removal, bathroom and kitchen demolition plus much, much more.  We offer the lowest prices in the region – we are typically 25% cheaper than our major competitors.  Don't sacrifice quality for price – get highly-quality work for the lowest prices with 1-844-JUNK-RAT.
Family-owned and operated
Our company was born and bred in New Jersey.  Get small company attention to detail and large company quality work!
Same day junk removal
If you need your junk gone the same day, no problem!  Regardless of job size, we can send out one of our highly-trained crews the same day you call.
Fast, easy, and cost-efficient junk removal
When you're looking for a junk removal service, don't ever sacrifice quality to get a cheaper price – 1-844-JUNK-RAT can provide you with high-quality work at unbeatable prices.  Our prices are all-inclusive – we don't charge hourly rates, additional labor fees, or disposal costs like most of our competitors.  Don't get stuck paying hidden fees!
No-obligation, free estimates
Not sure how much your job will cost?  No problem.  We'll send over a team member to take an in-person look at the job and give you a quote on the spot, free of charge.
WHAT WE TAKE
HOW IT WORKS
AREAS WE SERVE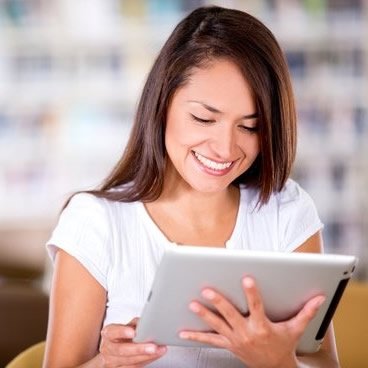 1
Request your free quote!
And get upfront prices!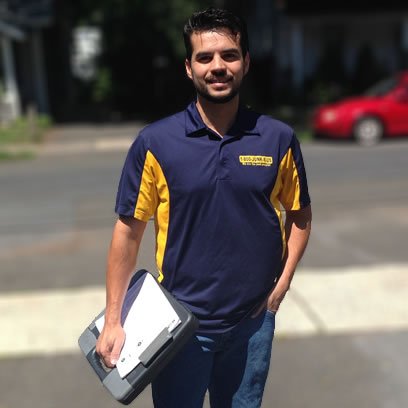 2
Junk Rat provides
easy removal process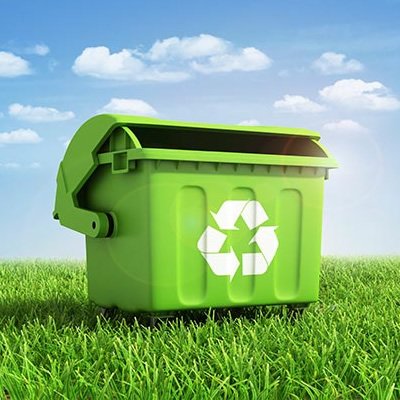 3
Junk Rat provides
Responsible Disposal
Counties we serve in Connecticut