Local Boat Removal in New Jersey
Boat Removal Process

If you have a boat you no longer need sitting in dry-dock, parked on your property, or even floating in the marina, it's time to call 1-844-JUNK-RAT for our boat removal services. We are one of the leading boat removal companies in the area, and we'll work with you to get your boat removed.
Don't have a trailer?
Not a problem.
Don't have a title?
We can work with you. Boat removal in NJ is just one step away, thanks to our professional, licensed, and insured crew.
How many haulers are sent to my property?
Boat removal is a challenging exercise that requires well-trained junk boat removal expertise to ensure a good job is done. When you get in touch with us, we usually dispatch a team of two New Jersey boat removal nj professionals to come and assist with boat removal. However, depending on the nature of the task, we can send in more crew members to ensure your boat is safely removed and disposed. Keeping an unused boat attracts extra charges so it's always wise to let professionals come in and transport it to a boat junk yard. We know boat removal is a specialized service so the NJ team that comes to sort you out is well-trained, knowledgeable and experienced.
Here are a few typical questions we've been asked about our boat removal services for both scrap boat removal and working boat removal.
1. I have no title for a boat I no longer need. Can 1-844-JUNK-RAT help?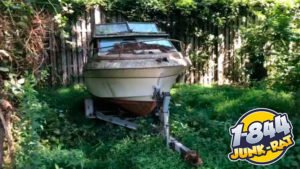 You might be surprised to learn that boat removal in NJ typically does require the title for the boat. This is because the title proves ownership and gives you (or us) the right to properly dispose of your boat. If you don't have the title, it becomes much harder to prove that you own the boat and can get rid of it. Title issues arise during property disputes, divorces, and inheritance cases, so a title really is a necessary document for smooth junk boat removal or even for the removal of a boat that's in great shape you no longer want or need.
So, what happens if you don't have the title, can't find the title, or you lost the title? First of all, there are ways to get a re-issued title before calling us for old boat removal services. However, if you're unsure of how to proceed, we recommend calling the 1-844-JUNK-RAT office, and we'll help you figure out the next steps to take so we can safely and legally provide boat removal in NJ. We're here for you, and we'll do all we can to help you solve the problem of a no-title boat removal project.
2. I need my boat removed from my property, but I don't have a trailer. Can 1-844-JUNK-RAT help?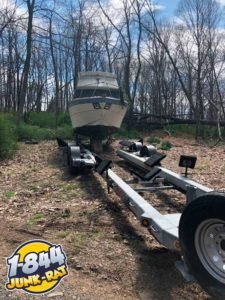 We're happy to say yes. We can certainly help you out! While many boat owners have a trailer to move their boat from storage to the docks, some do not. You might have inherited an old boat without a trailer, acquired a property with an old boat, or even sold your trailer since you no longer intend to go boating. We understand the need for a trailer when we provide boat removal services, and that's why we have our own trailer.
When you call us to provide old boat removal service or a free boat removal estimate, we'll determine the length and weight of the boat. This information will help us determine what trailer to bring when it comes time to remove your old or unwanted boat. No matter where your boat may be – whether it's in a marina, dry dock storage, or even on your property, we can remove it, and we'll bring our own trailer for the job.
3. Can I donate my unwanted boat to charity?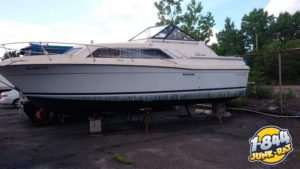 Charity donation regulations are strict when it comes to large item donations. After all, a charity that takes large item donations must assume responsibility for the items and need to ensure that they're in excellent working order. Only the best quality items are worth it for a charity to accept for auction or sale. Because of this, boats typically need to be in perfect condition. This applies to its seaworthiness in addition to cabin condition and the condition of its sails, rigging, motor, paint, and general upkeep. If you've kept your boat pristine, then there are charities that will accept your donation.
If your boat is in less than perfect condition, 1-844-JUNK-RAT is here to help you get rid of it hassle-free. We're one of the few boat removal companies that provide scrap boat removal and old boat removal, whether you have a trailer or not. Give us a call for a free boat removal estimate, and we'll provide you with an estimate based on your specific situation.
4. What happens if my boat is on a trailer, but it's not operative? Can you take the boat and the trailer?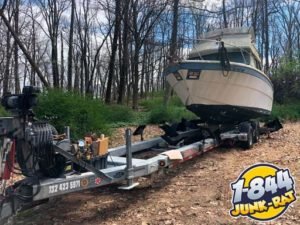 Some customers are ready to give up boating for good, or they've come into an inheritance of a working boat they no longer want. If you find yourself searching for 'boat removal near me,' you might be in one of those two scenarios. If you're done with the boating life, and you have no need to keep the trailer around, then it makes sense to get both the boat and the trailer removed at the same time. After all, you won't be needing the trailer anymore.
When you call us for old boat removal for a working boat or scrap boat removal for a non-operational boat, we can take both the trailer and the boat at the same time. We will then properly dispose of both the trailer and the boat for you. No need to have a trailer lying around in storage or around your property when we can take the trailer along with the boat.
5. I have a boat I don't need, and it's located in a marina. Is it possible to have it removed?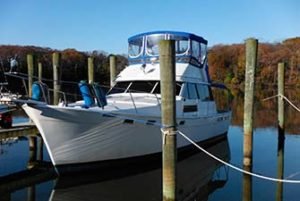 Whether you're looking for boat removal in NJ for a dry dock boat or one that's in a marina, 1-844-JUNK-RAT is here to help. We can remove a boat from wherever it's located. If you have a boat on private property, we need only your permission to access the property to remove the boat. If it's in dry dock storage or floating in a marina, we can coordinate with you and the marina owner to remove the boat.
We'll be happy to work with you to remove your boat no matter where you need us to go to provide junk boat removal services. If you call for a free boat removal estimate, be sure to tell us where your boat is when you inform us about your situation. We're proud to be one of the few boat removal companies that offer free estimates and boat removal in NJ, whether you have a trailer or not, no matter where your boat is located.
How much does it cost?
Many people fear the costs associated with boat removal but it doesn't have to be so. For our case, we've simplified our boat removal nj prices to ensure that we're able to help a wider pool of New Jersey clients who're in need of our services. Our pricing strategy is appealing because we only charge you based on the amount of space junk takes up on our boat disposal truck. This is highly advantageous because it enables us to tailor our boat removal charges in accordance to the needs of our NJ clients. Our aim is to always ensure we're the most affordable boat disposal near me service.
Do I need to do anything myself?
No, this is because boat removal is a sensitive exercise that requires specialized skills and equipment to accomplish the task. Once you get in touch with our boat disposal team, we shall quickly come to your New Jersey location and immediately get down to work. This means you don't need to get involved in the exercise, you leave everything where it is and our junk boat removal NJ team shall get it from wherever it is. We work closely with all our boat removal clients including agreeing on the best timings to carry out boat removal nj in the shortest time possible.
Having a boat seems like an awesome idea. Unfortunately, you might find yourself with so many problems when it comes to boat removal or disposal. Yes, there are strict rules governing the disposal of almost anything in New Jersey.
You might be looking for a boat disposal near you or a boat junk yard. Getting rid of an old boat in New Jersey is never an easy task especially when you consider all the legal things you need to comply with.
Taking care of the entire boat removal or disposal process can be a challenging task. You might even end up paying more for the hauling of the boat to a New Jersey recycling facility than you would earn by salvaging the parts. Of course, boat disposal becomes complicated even if you call up a dumpsite because you might have to chop the boat into smaller pieces. Then you have to take care of the engine and other parts which could potentially contaminate the environment. The list of things you have to do related to the boat removal or disposal is almost endless.
For this reason, it's better to hire a professional junk removal company to take care of everything for you. When it comes to removing a boat,1-844 Junk Rat is one of the best local New Jersey companies you can count on.
We know all the state guidelines when it comes to boat removal services. You won't have to take care of anything. Leave the entire boat to our care and simply enjoy our junk rat show. Boat removal doesn't have to be expensive. We offer affordable prices for our New Jersey services. On top of that, we are big recycling and donating supporters!
We might not be the 'world's largest', but we do have the LARGEST TRUCKS!

Goodbye small, HELLO BIG!

FREE estimates. NO obligation. NO hidden fees.
1-844-JUNK-RAT guarantees we have the lowest price in the market!!!
Sit back and relax while we do all the heavy lifting and loading for you!
Same-day pickups are available
How can we help you today?
1- Full Service Junk Removal?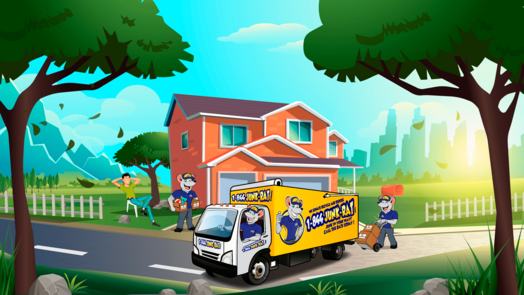 3- DIY- Choose one of three ratsbag sizes. Small, medium and large.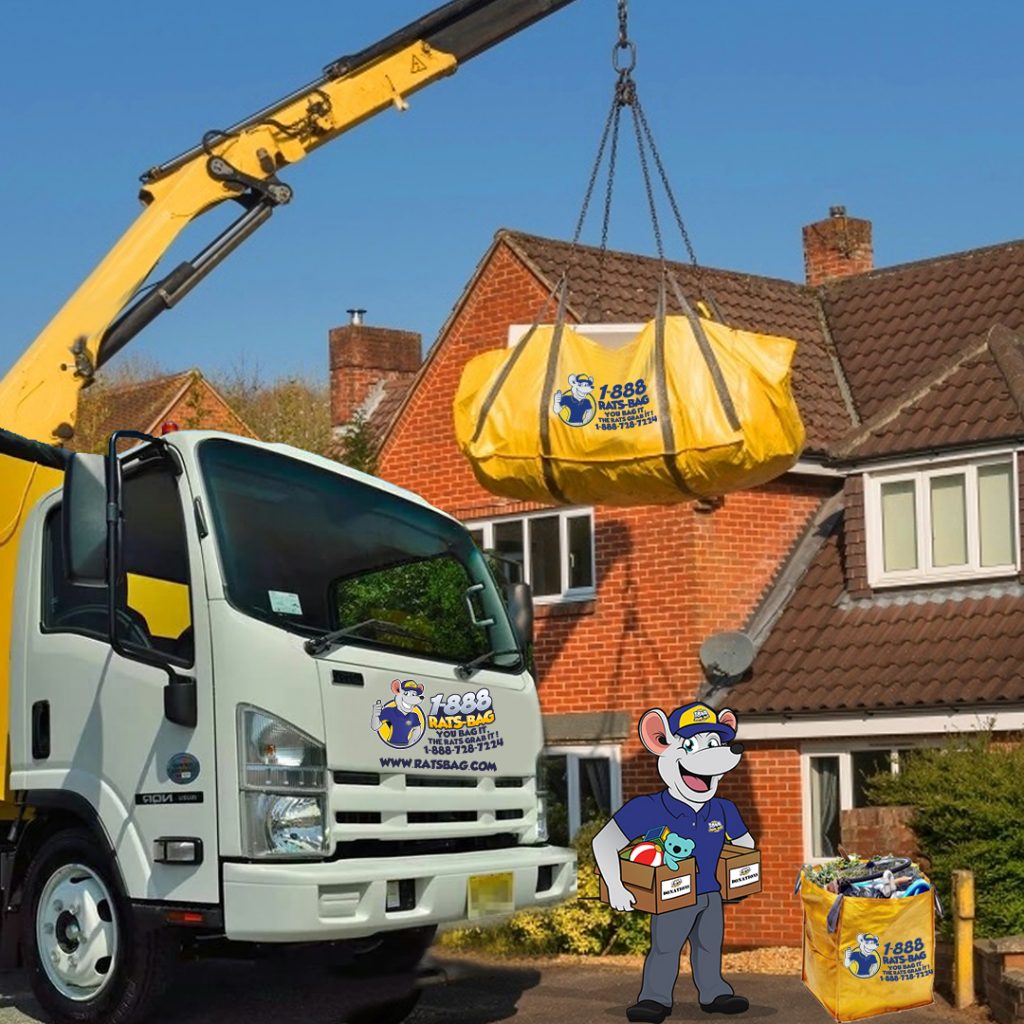 4- Bring to US(Drop-Off in Our Truck) pay 50% off our regular price.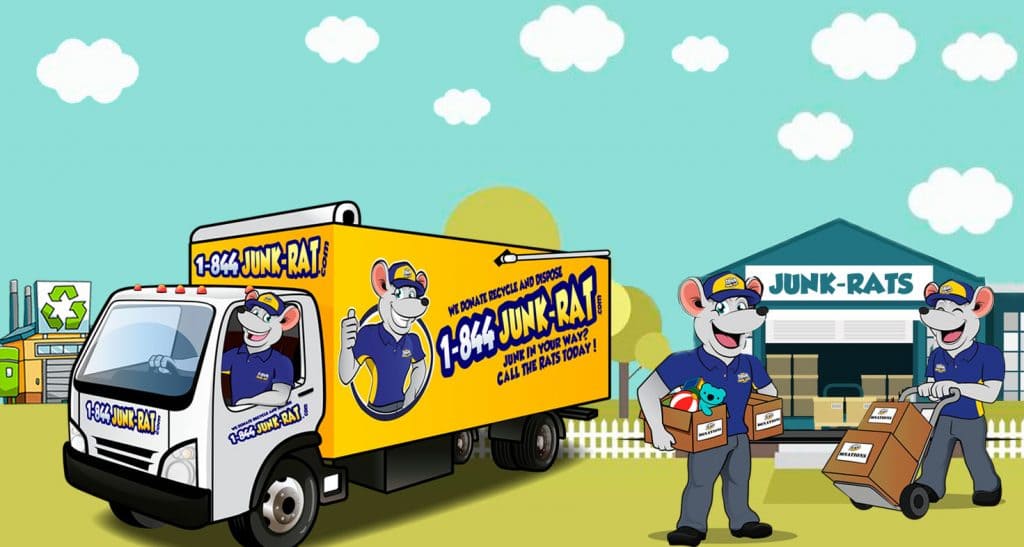 Junk Removal
 Lower Rates
 Bigger Trucks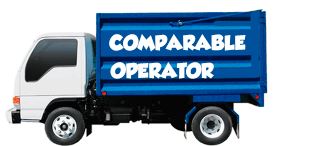 10 FEET
400 cu.ft
---
Junk Removal
Lower Rates
Bigger Trucks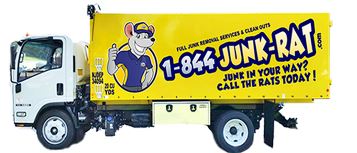 11 FEET
440 cu.ft
---
OVERSIZE
TRUCK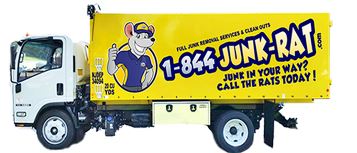 16 FEET
660 cu.ft
---
  Junk Removal
 Lower Rates
 Bigger Trucks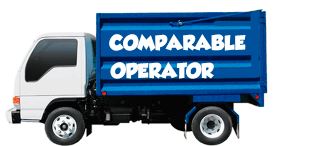 10 FEET
400 cu.ft
---
Junk Removal
Lower Rates
Bigger Trucks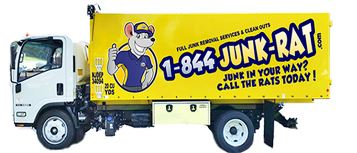 11 FEET
440 cu.ft
---
OVERSIZE
TRUCK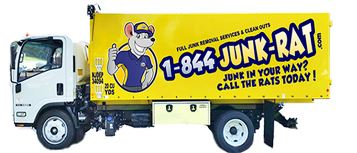 16 FEET
660 cu.ft
---
We have the biggest truck in the market, I dare you to find a company that has a bigger truck.
Having a bigger truck means you get to load more junk in it!
How it Works – 4 easy steps!
Step 1. Request a free estimate and get upfront prices!
Just give JUNK-RATS a call. Based on the description you give us, we'll be able to give you a rough estimate over the phone. You can also schedule an appointment for one of our uniformed trained professionals to come to you and give you a FREE estimate. Our trained professionals will see all items which need to be removed. Based on how much space your junk will take up in our truck, we will provide you with a flat rate that includes all dumping & labor fees. No hidden fees to be sprung last-minute!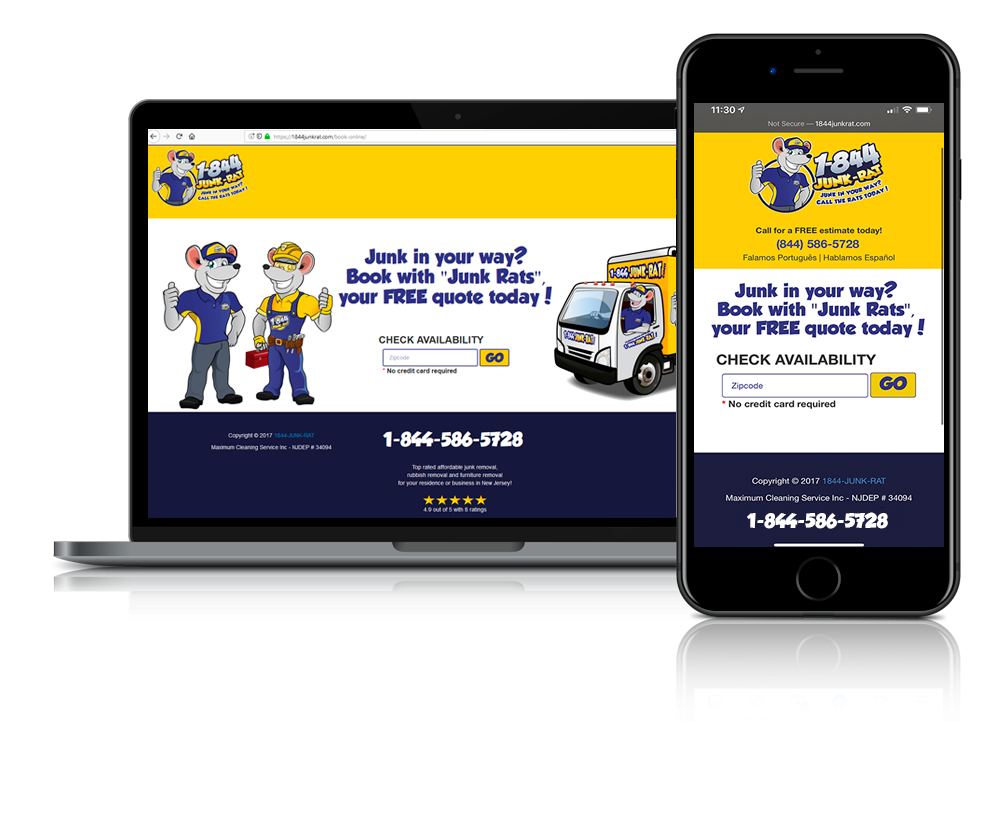 Step 2. JUNK-RATS provides easy removal process
We offer same-day or next-day junk removal in New Jersey or New York whenever possible.
While you sit back and relax, we will haul everything to our truck and do a clean sweep to remove all traces of the junk was even there! Just point, and we will do the rest!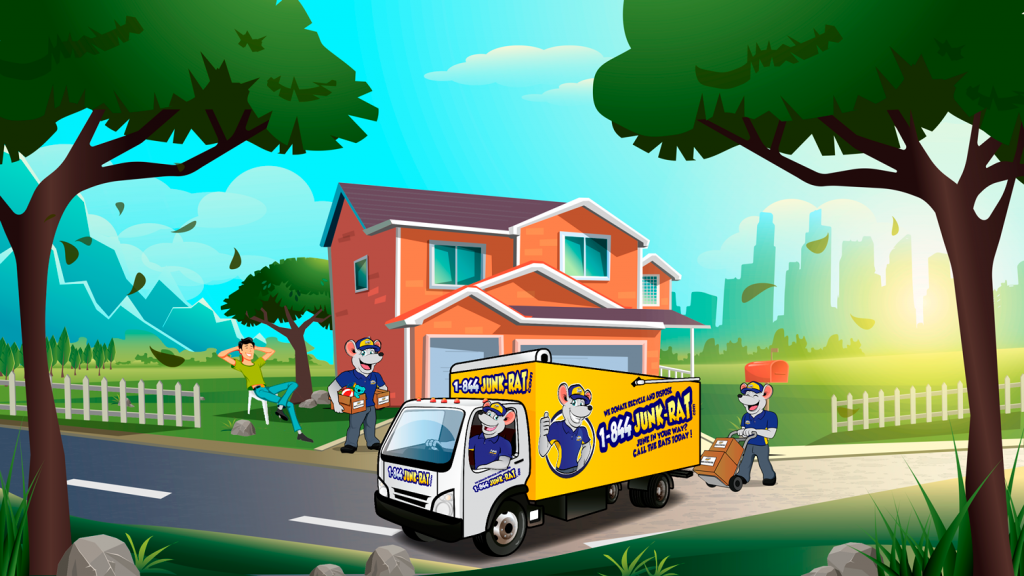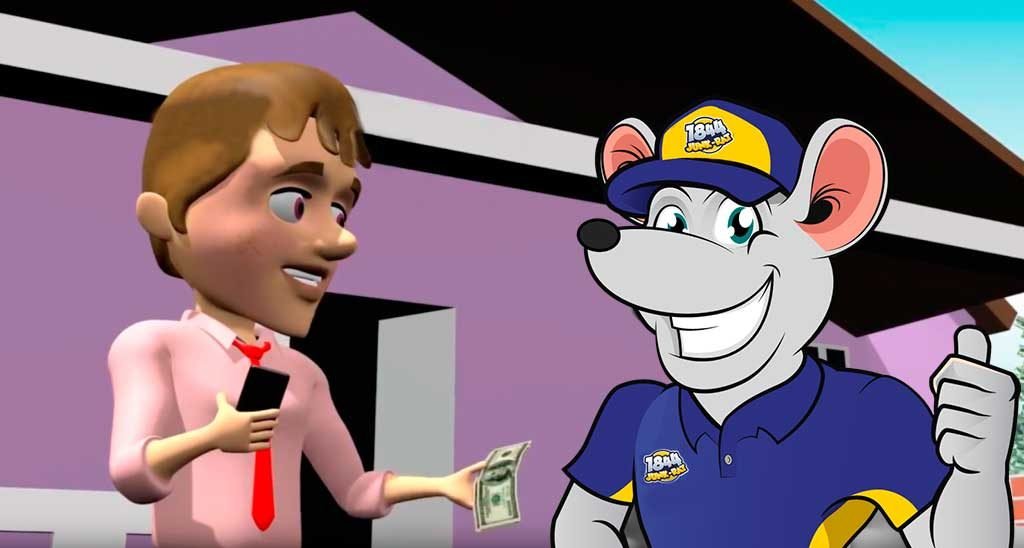 Step 4. JUNK-RATS provides responsible Disposal
JUNK-RATS operates with extreme respect, not just for your home and place of business but also for our environment. Whenever possible, we donate any reusable items and/or recycle them. Junk Rat is always looking at ways to prevent materials from going to a landfill and damaging our environment. Read more about our Responsible Junk Disposal here.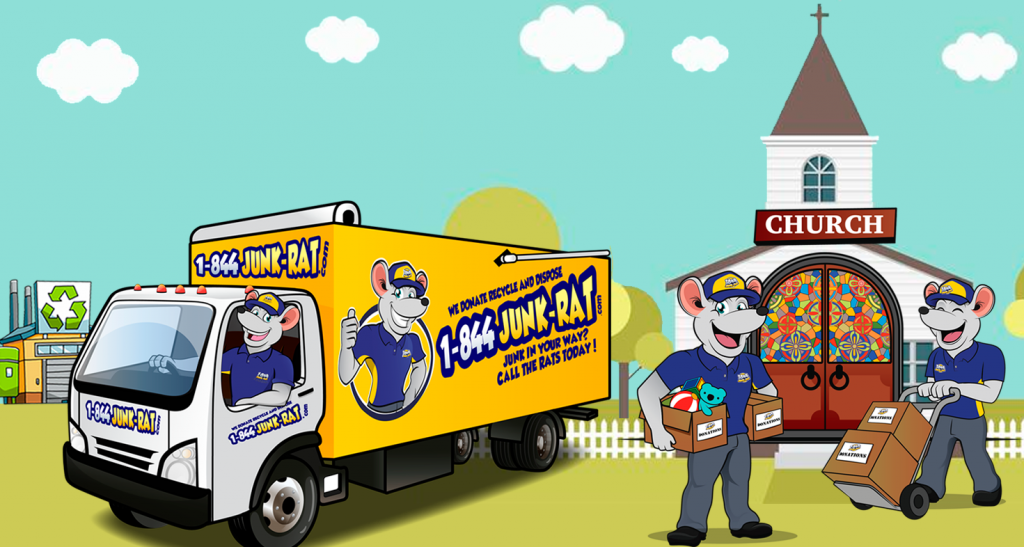 We provide these Services in New Jersey
Junk removal, Rubbish Removal, Debris removal in New Jersey.
All types of Garage Clean out in New Jersey: Estate Clean out, Basement, Storage Unit Clean out, Attic Clean out and Yard Waste clean out.
House hold items in New Jersey: Appliance Removal, Mattress Disposal, Sofa Removal, Washer & dryer removal
Helping  the environment in New Jersey: Computer Recycling, Printer Recycling, Monitor Recycling,  Scrap Metal Recycling.
Demolition jobs in New Jersey: Deck Removal, Shed Demolition,Carpet Removal, Hot Tub Removal,  Fence Removal, Wall Removal, Above Ground Pools removal, Construction Debris Removal, kitchen & bathroom demolition.
Book for a Pick Up Now and Save $20!
Click here to view the complete list of What We Take in New Jersey.
If we say…We are a "five stars" Junk Removal Service! Maybe you would doubt us… But
hear what our customers have to say about us.
Junk in your way? Call the Rats TODAY! 1-844-586-5728

FREE estimates. NO obligation. NO hidden fees.
We provide Estate Clean out, Household Junk, Office Junk and General Junk Removal Services in New Jersey:
Why rent dumpers and load it yourself?
We do the work while you sit back and relax!
We provide FREE Junk Removal Estimates
Need heavy items disposed? Are you a resident of New Jersey? Are you tired of looking at the same old garbage taking up space in your NJ property? If so, don't hesitate to request 1-844-JUNK-RAT's quick, affordable and friendly junk removal service. Disposing of heavy junk is way more of a hassle than you'd think. In order to dispose of your things at the dump site, you need licensing and paperwork that takes months to years to acquire and are very long and difficult processes. Also, heavy items can be challenging to move especially if you don't know how to do it.
Demolishing anything?"YES" we can do it tooooo! Our trained crew will perform your deck demolition, shed demolition, bathroom demolition, kitchen demolition and much more. Just give us a call.
Estate clean out? Without professional knowledge, estate clean out is a tedious and stressful task you wouldn't want to do on your own. Because of this, 1-844-JUNK-RATS has dedicated itself to helping New Jersey residents and companies enjoy high quality estate clean out nj services. We have been in the industry for a long time and pride ourselves in the quality of service that we offer to our NJ clients. Since our establishment, we've offered trash removal services nj with a lot of passion and dedication.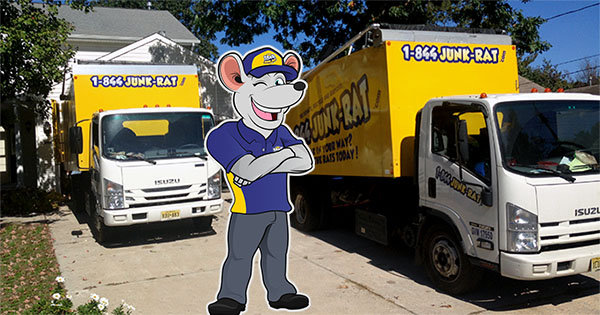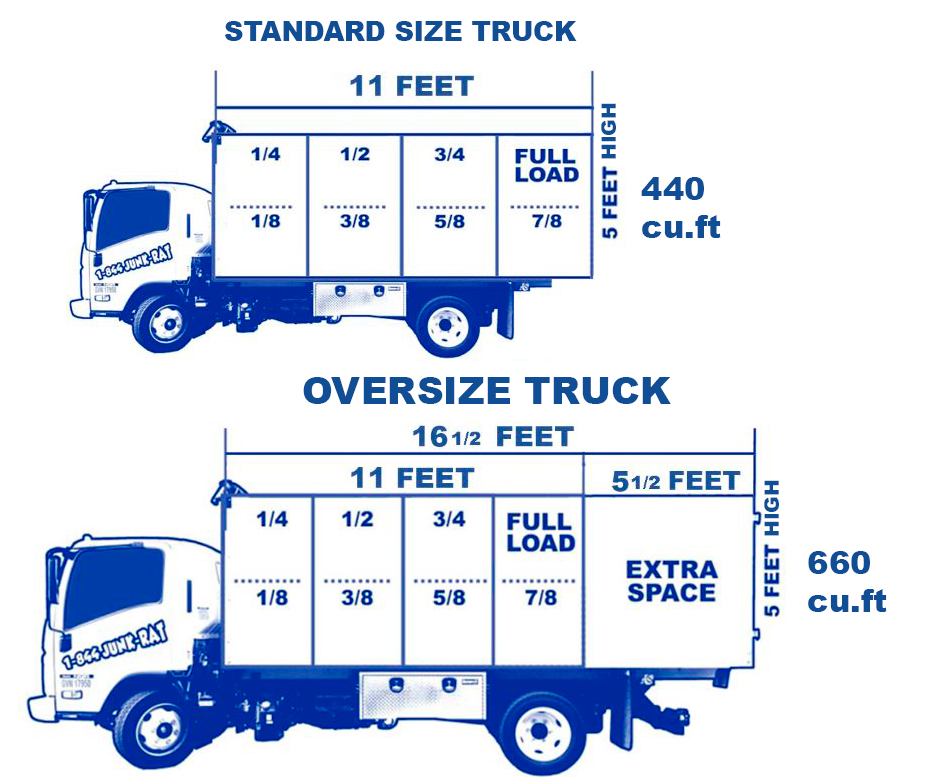 We do all the labor! Nowadays, there are many New Jersey junk removal companies that offer various kinds of services. Given the kind of work associated with junk pick up nj services, it's advisable to find a reputable and professional NJ junk removal company that deploys sufficient staff and tools to complete the entire job. Many New Jersey residents and entrepreneurs have busy lifestyles and therefore, require dedicated and focused junk pick up companies nj to do the work themselves. Since 1-844-JUNK-RATS establishment, we've always been at the forefront of offering exceptional services to New Jersey.
Don't have much junk to dispose? NO problem! You only pay for the space you occupy in the truck. Here at 1-844-JUNK-RAT in New Jersey we make sure every penny you pay is worth it! We charge by the amount of space you occupy in our truck and we will organize and tightly pack your items to give you an affordable price. You only pay for the amount that you take up. Easiest and most convenient NJ junk removal guaranteed!
Hauling and dumping fees included! Most people aren't aware of a lot that goes on during the junk removal process and it's important to be aware if you're looking into requesting our services in New Jersey. There are specific places made for us to dispose of your junk here in NJ that actually charge a fee to do so. The price you pay includes our dumping fees.
No hidden fees, Just a flat rate!!! We won't surprise you with any numbers at any time during the process. You will only be charged the price we give you plus New Jersey required tax, that's it. If you reach a certain price limit and don't want to go passed it, we will just stop filling up the truck and end the job there. Most reliable and trustworthy junk removal you can find in NJ!