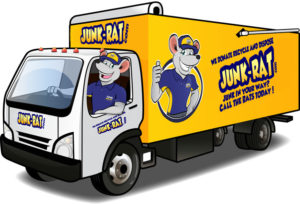 Residential & Commercial clean outs,
Junk and Rubbish Removal Services in Mississippi.
1-888-508-3964
At Junk-Rat's – junk and rubbish removal in Mississippi is made easy… because we do all of the work!
In Mississippi well maintained yards are par for the course. If you have spent a better part of your weekend reducing hedges, trimming trees, mending fences and managing your garden; give Junk-Rat's a call to come and get rid of all the waste left from your efforts. Aside from yard clean ups, we also work with property owners to clean up debris and haul them away after seasonal storms have left trails of debris across your property. Our rates are affordable for just about any budget level. We are the pride of the area and offer full service hauling for each of our clients. We handle all the work, including heavy lifting and last minute additions the junk pile. Being a green company, we also make sure to recycle all applicable items prior to their final disposal. Any items that are functional are locally donated in keeping with our green business model all at no extra cost to the consumer.
Junk-Rat's vs Disposal Bins
In fact we are similar to a disposal bin or dumpster in terms of what we can take as disposal – however we offer you much more value! – We are definitely less expensive and more convenient than renting a dumpster since you don't have to pay for dumpster pick up and drop off fees, no cost of disposal and the inconvenience of having to do all lifting and loading yourself. Nonetheless to say, we don't have any hidden fees and we do ALL the lifting.
JUNK-RAT-S

Container service companies

Yes, minimum charge

No minimum, pay one full price

All Labor Included
No labor included
On the spot removal
Take up valuable parking space
We recycle more
Often less recycling
No permit needed
City permit needed to park on Street
Volume based rates
Not Existent
We provide these Services in Mississippi:
Junk removal
Trash removal
Attic clean out
Basement clean out
Garage clean out
Waste removal
Furniture removal
Junk pick up
Apartment clean out
Testimony:
Brian Decker, Moss Point, Mississippi
Commercial junk removal is a lot different than having trash hauled away from your home. When we moved into our new space, we didn't anticipate the amount of old clutter we would need to dispose of. There is only so much that can be put in the communal dumpster before the city rejects the load. In addition, we would rather have some of the waste recycled since our company runs on a green business model.  1-844-JUNK-RAT.com was able to deliver on both of our requirements.
When 1-844-JUNK-RAT.com says "we are pride", they make sure to back up their statements with superior service. Not only were they on time as scheduled, but they were happy to take a few extra items not initially mentioned. Their rates are affordable enough for start-ups, while still being competitive in the market. This is the perfect company for those who need high class services on a low class budget. What they save on advertising is easily made up by the referrals from happy clients like me. If you want the job done right, you know to call 1-844-JUNK-RAT.com first.
Call 1844-Junk-Rat (1-888-508-3964) or