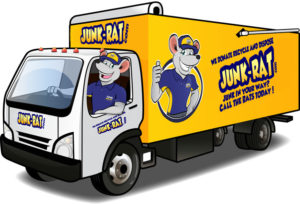 Residential & Commercial clean outs,
Junk & Furniture Removal Services in Tennessee.
1-888-508-3964
At Junk-Rat's – junk and furniture removal in Tennessee is made easy… because we do all of the work!
1844-Junk-Rat.com works with many local realtors in Tennessee that may need to rid the property of unwanted debris before a sale. Not only will our highly skilled professional haulers rid the area of trash, old appliances, renovation debris and junk, but they will make sure to clean the area one the truck has been loaded. We offer a range of services beyond simple house clean outs. We are able to haul your old furniture, trash, garden debris and so much more. Our rates are affordable enough for residential clients, while our service is efficient enough for commercial clients. Not job is too small or too large for the junk people. We take care of all the work and all the heavy lifting, all you have to do is point and relax why the junk flows away from your pristine location. Give us a call today to set up your appointment for junk removal.
Junk-Rat's vs Dumpster
In fact we are similar to a disposal bin or dumpster in terms of what we can take as disposal – however we offer you much more value! – We are definitely less expensive and more convenient than renting a dumpster since you don't have to pay for dumpster pick up and drop off fees, no cost of disposal and the inconvenience of having to do all lifting and loading yourself. Nonetheless to say, we don't have any hidden fees and we do ALL the lifting.
JUNK-RATS

Container service companies

Yes, minimum charge

No minimum, pay one full price

All Labor Included
No labor included
On the spot removal
Take up valuable parking space
We recycle more
Often less recycling
No permit needed
City permit needed to park on Street
Volume based rates
Not Existent
We provide these Services in Tennessee:
Junk removal
Trash removal
Attic clean out
Basement clean out
Garage clean out
Waste removal
Furniture removal
Junk pick up
Apartment clean out
Testimony:
Kenneth Proctor, Nashville, Tennessee
When our little bistro underwent a mild make-over we didn't think about a Dumpster Alternative initially. Our thoughts were to have a truck come and haul the binds away after a few days but a quick search led us to Junk-rat's. I gave the office a call to see what Dumpster Alternative options they had for projects like ours. Not only was the staff polite on the phone, but also helped find the most affordable solution to fit our needs.
The Junk-rat's guys that came out were more than professional while also maintaining a general air of high friendliness. Each time they came out to pick up our remodeling debris, they made sure to do all the lifting and cleaned up afterward. This in itself was a big help considering the amount of work we still had left to do. We are really happy with their service and plan to use them for all future junk hauling jobs.
Call Junk-Rat's (1-888-508-3964)
for your Free Junk Removal Estimates.