Computer Recycling in New Jersey
BOOK ONLINE AND SAVE $20
FREE estimates. NO obligation. NO hidden fees.
1844-JUNK-RAT guarantees we have the lowest price in the market!!!
Fast & easy computer recycling service
Same day pickups available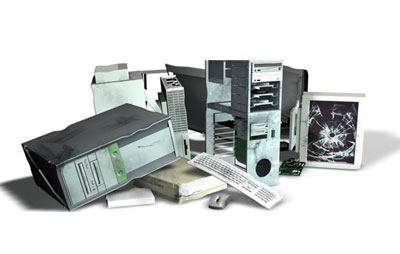 Efficient and Responsible Computer Recycling Done by 1-844-JUNK-RAT
Your computer has been with you for years, but now it has succumbed to damage and needs to be disposed. If you're in need of a reliable computer recycling service in New Jersey, we got your back. 1-844-JUNK-RAT is here to help you in this process.
Whether you're throwing away a desktop, laptop, or all-in-one computer, booking our computer recycling in New Jersey is all you need. We have a spacious truck, not to mention the best crews in town doing everything for you, including lifting, loading and disposal.
The best thing about our computer recycling service in New Jersey is that we don't require costly payments. As a matter of fact, our rates are 25% lower than our leading competitors. Also, we recycle electronics as much as we can. This is to reduce environmental impact and waste on landfills.
Need fast computer recycling now? Reach out through 1-844-586-5728 or 1844junkrat.com. If you book online, you get the chance to grab $20 discount!
Other recycling services we offer in New Jersey are:
Printer recycling in New Jersey
Monitor recycling in New Jersey
Electrical and electronic equipment recycling in New Jersey
At 1-844-JUNK-RAT, you're confident that you're with a local junk removal service in New Jersey that aims to please and fulfill your needs.
How it Works - 3 easy steps!
Step 1. Request a free estimate and get upfront prices!
Just give 1-844-JUNK-RAT a call. Based on the description you give us, we'll be able to give you a rough estimate over the phone. You can also schedule an appointment for one of our uniformed trained professionals to come to you and give you a FREE estimate. Our trained professionals will see all items which need to be removed. Based on how much space your junk will take up in our truck, we will provide you with a flat rate that includes all dumping & labor fees. No hidden fees to be sprung last-minute!
Step 2. 1-844-JUNK-RAT provides easy removal process
Whenever possible, we offer same day or next day junk removal in NJ or NY.
While you sit back and relax, we will haul everything to our truck, and do a clean sweep to remove all traces the junk was even there! Just point and we will do the rest!
Step 3. 1-844-JUNK-RAT provides responsible Disposal
1-844-JUNK-RAT operates with extreme respect, not just for your home and place of business, but for our environment too. Whenever possible, we donate any reusable items and/or recycle. Junk Rat is always looking at ways to prevent materials from going to a landfill and damaging our environment. Read more about our Responsible Junk Disposal here.
1-844-JUNK-RAT guarantees we have the lowest price in the market!!!
Truck Size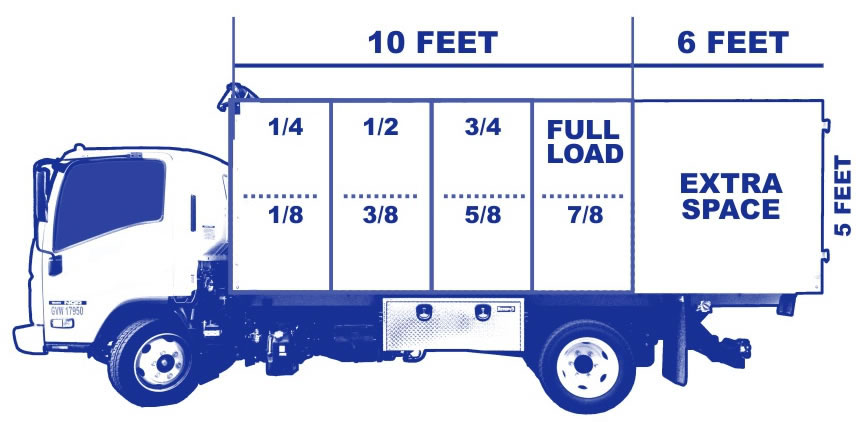 About 1-844-JUNK-RAT
Family-owned and operated junk pickup in NJ 1-844-JUNK-RAT has been a family-owned business since 1997. 1-844-JUNK-RAT's friendly uniformed team is trained to be efficient and considerate. Our trash removal company in NJ is also affiliated with the Minority Business Enterprises.
1-844-Junk-Rat donates? Yes they do!!! 1-844-JUNK-RAT donates to different nonprofit organizations and churches. We will not let that good furniture, clothing or shoes go to the trash. One specific place we love to donate is a church in Newark. They do garage sales and with the proceeds support missionaries and orphanages overseas. We feel great helping others!
Before you consider another New Jersey junk removal company, consider doing business with a junk pick up company that cares about others in need. We sometimes have a lot and don't realize that just a little pair of shoes will put a smile on a kid's face. Beyond what we do to try to donate as much as we can, 1-844-JUNK-RAT also donates 10% of its net profit to a local church.
Same day junk pickup and trash removal with 1-844-JUNK-RAT? You got it! If there are enough hours in the day to do a thorough junk removal and cleanout, we're on it! If for any reason we are not able to do same day pickup, we are surely to accommodate you for a next day pickup.
1-844-Junk-Rat has free estimates! No obligation. Have some rubbish you want to remove, but don't need an expensive and unsightly roll off dumpster in your front yard? Call 1-844-Junk-Rat today for a free estimate. As part of our junk pickup NY services, we will pick up your junk and debris and dispose of it in an environmentally friendly way. Get your free estimate!
Wacth our Video