Deck Removal in New Jersey
BOOK ONLINE AND SAVE $20
FREE estimates. NO obligation. NO hidden fees.
1844-JUNK-RAT guarantees we have the lowest price in the market!!!
Fast & easy deck removal service
Same day pickups available
How can we help you today?
4- Bring to US (Drop-Off)?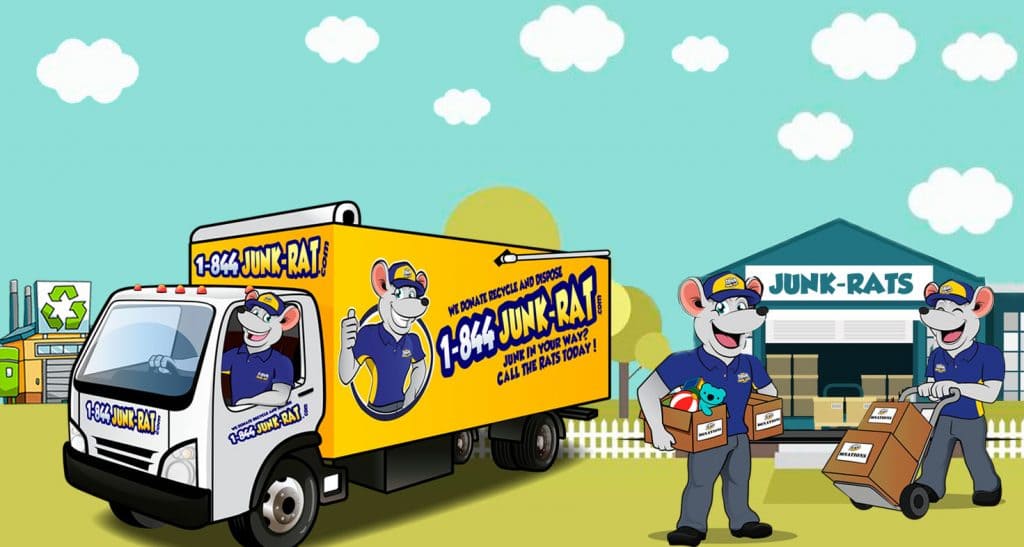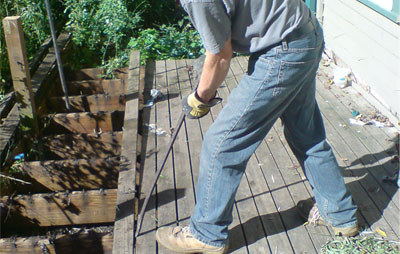 Professional Deck Removal in NJ
We're 1-844-JUNK-RATS, a family owned company for more than twenty years. We specialize in deck demolition in New Jersey with all the proper insurance, licensing, and permits required.
Leaving a deteriorating deck until it's too late can pose a serious hazard for your family. It's always better to remove it before it become critical.
Fastest Deck Removal in New Jersey Only From 1-844-JUNK-RAT
Decks offer a great venue for relaxation and family bonding. But there will come a time that they get damaged and dilapidated by the changing weather. Since you're searching for deck removal in New Jersey, we will explain why using 1-844-JUNK-RAT is the best way to go.
Renowned as the biggest local junk removal company in New Jersey, 1-844-JUNK-RAT is your one-stop provider for all your junk disposal needs. We currently specialize on deck removal, serving the parts of New Jersey.
We are blessed with the best crews in New Jersey. Apart from being professional and friendly, they are highly competent in providing only the best service a client deserves. By paying an all-inclusive low-cost fee, you'll get customized service without exerting any effort on your end.
If you have questions or service requests, you can reach us through 1-844-586-5728 or 1844JunkRat.com.If you book online, you'll get an instant $20 discount!
Aside from deck removal, these are the services we offer in New Jersey:
Fence removal in New Jersey
Walls removal in New Jersey
Above ground pools removal in New Jersey
1-844-JUNK-RAT is a local junk removal service in New Jersey that's focused in providing fast and friendly services.
Do you have an old deck that's falling down and beyond repair?
Is it time to get remove it for the safety of your family so you can build another one? Deck removal in NJ is a messy, time-consuming, and laborious process with out the help of a deck removal service in NJ. But that's where we come in.
If you're planning on building a new deck and want a service that specializes in removing a deck in NJ so you can build your new one, that's our specialty, too.
Do I need to do anything myself?
No, because when our deck removal team arrives on your New Jersey property, they'll take care of all activities pertaining to removing a deck. Since we know you have a busy schedule, our team works independently allowing you to focus on other important matters as deck demolition goes on in your property. Prior to our deck removal team arriving on site, you don't need to do anything so everything should be left where it is and our crew shall get it irrespective of the location. Our commitment is to see to it that our NJ clients receive the best deck removal nj services without having to inconvenience the schedules of property owners.
If we say…We are a "five stars" Junk Removal Service! Maybe you would doubt us… But
hear what our customers have to say about us.
Junk in your way? Call the Rats TODAY! 1-844-586-5728

FREE estimates. NO obligation. NO hidden fees.
We provide Estate Clean out, Household Junk, Office Junk and General Junk Removal Services in New Jersey:
Call for a FREE estimate today!