When is the best time to clean out my basement?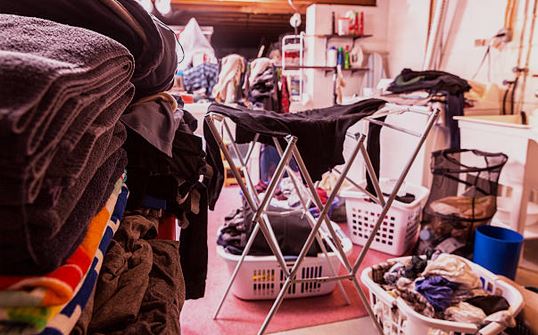 As long as the weather is cooperative, any time of year can be perfect for cleaning out your basement. When preparing for a basement clean out, it's a good idea to consult with clean out services by calling 1-844-Junk-Rat. Furniture removal, junk removal, and trash pickup are usually included when you hire junk removal services in NJ. Why do you want to hire a junk removal service from 1-844-Junk-Rat for your basement clean out? Because you can't simply throw away old refrigerators or place your couch on the sidewalk for trash pickup to take. In fact, there are laws that deal with recycling items like ovens, couches, or gym equipment, all of which our crew at 1-844-Junk-Rat can handle. By hiring a junk pick up service, you can wave goodbye to all your unwanted items without even lifting a finger. Whether you need hoarding cleanup services or basement clean out, 1-844-Junk-Rat can handle the job.
How long does it take to clean out a basement?

It can take hours for a simple basement clean out or days if your basement is full of unwanted items. If you're trying to do a basement clean out on your own, it can take even longer. That's why it's critical to call a junk cleaning service like 1-844-Junk-Rat. Our junk removal services crew can handle any size trash pickup, clutter clean out, or estate clean out in a matter of hours. Whereas a full basement clean out might take you and a friend days to move items like unwanted refrigerators, old furniture, excess gym equipment and other items, it takes our 1-844-Junk-Rat junk removal services crew a few hours. We can solve your basement clean out needs and be gone before you know it, leaving you with a sparkling clean basement. No job is too big or too small for our junk removal services. Why spend days of hard backbreaking labor when you could have 1-844-Junk-Rat do it for you?