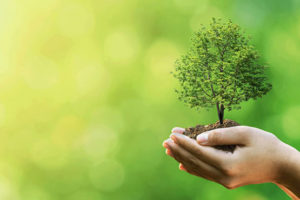 JUNK-RATs is proud to be an Eco-friendly junk removal company. We recycle up to 60% of our loads. We also care about others, which is why we donate a portion of our proceeds to worthy charitable organizations, including non-profits and churches. When you use our junk pickup, you can rest easy knowing you're also giving back to the community.
At Junk-Rats, we specialize in electronic recycling and can handle all of your e-recycling needs from TVs to computers, laptops, and other electronics. We are proud to be a five-star company offering junk removal that recycles anything in salvageable condition rather than disposing of it.
Do you have old TVs or know someone who does? Don't throw them away – let us do the job by providing our TV recycling services. When you call us to remove your electronics, you won't have to worry about where they go – you can rest assured that they'll be taken care of the environmentally friendly way.
If you look up tv disposal near me, you might get companies who simply dump your TVs. At Junk-Rats we will never dump your electronics. We are environmentally responsible and proudly recycle everything we can. Whether you need tube tv removal, want an old flat screen taken away, or have some broken equipment lying around, our Junk-Rats crew can handle it all.
Electronic recycling is an important part of keeping our communities clean and green. Electronics should never be dumped into the trash and that's why we offer old tv disposal and local tv removal by removing it from your location and recycling it. At Junk-Rats we are dedicated to keeping our environment clean. When you call us for tv disposal, you get more than removal – you get an environmentally responsible way to remove your TV thanks to our electronic recycling program.
Electronic recycling is the best way to get rid of your old unwanted electronics.
Call today for your free electronic recycling estimate and we'll provide you with a no-obligation quote! Don't let another company dump your electronics in the landfill when our crew at Junk-Rats can recycle your old electronics in an environmentally friendly way, instead.
Are you in need of electronic recycling help?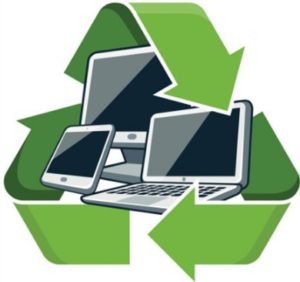 If you didn't know, electronics can't simply be placed into your recycling bin along with newspapers and other paper goods. Electronic recycling is a special category that requires specific permits and certifications to do it properly. At Junk-Rats, we have years of experience providing top-tier electronic recycling services as part of our junk removal.
As a top-tier junk removal company, Junk-Rats is proud to provide electronic recycling disposal for all consumers whether you have a few electronic items you need removed or an entire office worth. If you're getting ready to change out an old TV, switch up computers for your business, or need to upgrade, Junk-Rats is here to take care of your electronic recycling needs.
We specialize in electronic recycling parts including TVs, tube TVs, old computer screens, laptops, whole computers, and more. We'll remove any type of electronics in any quantity and work with an electronic recycling center to ensure your items are recycled properly.
It's important that you don't pick just any company when you search for electronic recycling near me. Some companies will take your electronics and put them in the local landfill. Not Junk-Rats. We will always recycle all parts possible to help keep our community clean and green.
At Junk-Rats, we have years of experience in providing junk removal services and electronic recycling. We're up-to-date on all the best practices and state and federal guidelines for recycling electronics. Whether your job is big or small, we can handle it all!
If you're thinking about recycling a computer but you don't know how, you're in the right place! At Junk-Rats, we offer electronic recycling for items like TVs, computers, and other electronic parts.
Computer recycling is an important part of keeping our environment clean and green and at Junk-Rats we know just what goes into the process. If you search for computer recycling near me, you might get a company that says they recycle but actually dumps your old electronics into the landfill. This practice happens but it results in a landfill that never breaks down. Electronics don't belong in the dump and that's why we're so passionate about electronic recycling.

At Junk-Rats, we work with a dedicated computer recycling center to take your old electronics and reduce them down into computer recycling parts that can be reused for other purposes. We are proud to be one of the leading computer recycling companies that offers five-star junk removal. As a junk removal company, we can provide all the benefits of computer recycling companies and junk removal companies.
Electronic computer recycling isn't the same as placing paper products in your recycling bin at home. That's why Junk-Rats specializes in providing this service. We understand the ins and outs of computer recycling and disposal, and we are fully certified to provide computer recycling services. We'll never dump electronics into the landfill so when you call us, you can know that your equipment won't clutter up the earth.
We'll responsibly recycle all your electronics from TVs to computers and laptops. Whether you need one computer removed or an entire office building of computers taken away, we can handle the job in a way that keeps our world clean and green.
Let us get your old electronics out of the way so you can get back to business as usual. We're happy to provide a free, no-obligation estimate based on the size of your job and the amount of electronics you'd like us to take.
Call today for your free electronic recycling estimate!