Do you have an old carpet that you need to remove from your house?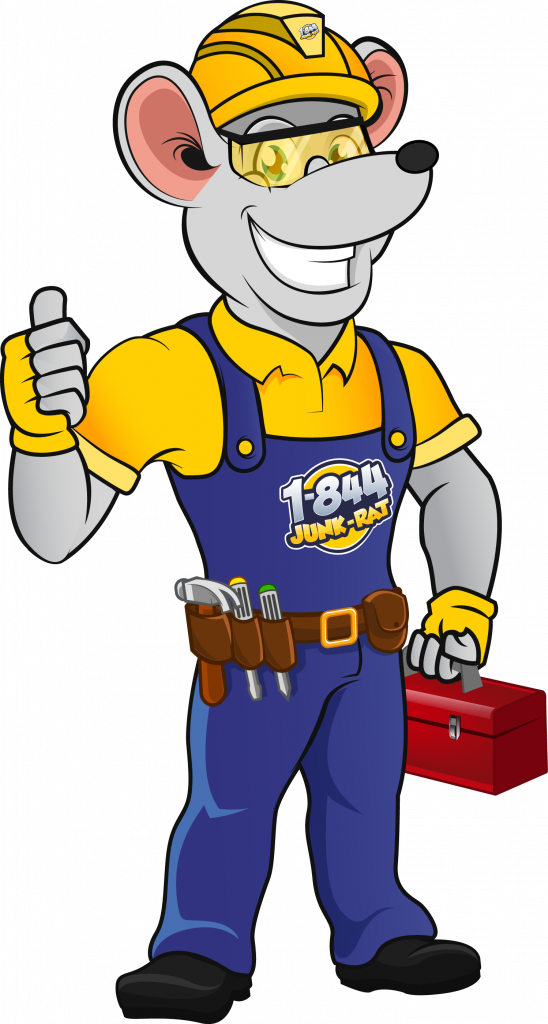 There are various reasons that necessitate carpet removal. For instance, your carpet could be old, worn out or you simply want to replace it and get a new one. At 1-844-JUNK-RAT, we have a carpet removal service aimed at helping our  residents enjoy a professional service.
The best part is that, we're a reputable removal service company and therefore, we've earned a lot of respect and trust. It is challenging to attempt to remove a carpet on your own, especially if you don't have the right skills, experience and tools for the job. On the other hand, our carpet removal has undergone extensive training and is bonded and insured to handle any kind of project. It doesn't matter where your carpet is located, our junk pick up staff will get it out.
Aside from removing your carpet, we ensure that it's loaded onto our truck and transported for disposal or recycling depending on its condition at the moment of junk removal. We have a team on hand ready to promptly respond to your needs irrespective of the time and day of the week. Our junk removal crew  have undergone professional training to remove your old carpets! We offer same day service to cater for urgent requests. No need to worry because our carpet removal cost is affordable and we only issue a final quote after we've seen the size of the carpet that needs to be removed.
We are passionate about environmental conservation, our carpet removal process is carried out in accordance to local, State and federal regulations. We can either dispose your carpet or have it recycled into a useful product. Alternatively, we also donate carpet removal items to various charity organizations around.
If you are concerned about carpet disposal local and you have no idea where to start, ring up 1-844 Junk Rat. We have a crew who knows the entire carpet removal local process. We will take care of this small problem for you, and we happen to be one of the most affordable carpet removal companies local.
Carpets get old after they've diligently served us for a long time. When your carpet gets old, the first thing on your mind is to remove it and replace it with a new one. At 1-844-Junk-Rat, we have specialized carpet removal local service for both residential as well as corporate customers. We top the list of carpet removal companies local with a long track record of service delivery having remained dedicated to our New Jersey customers.
Do you have a remodeling project on your New Jersey property?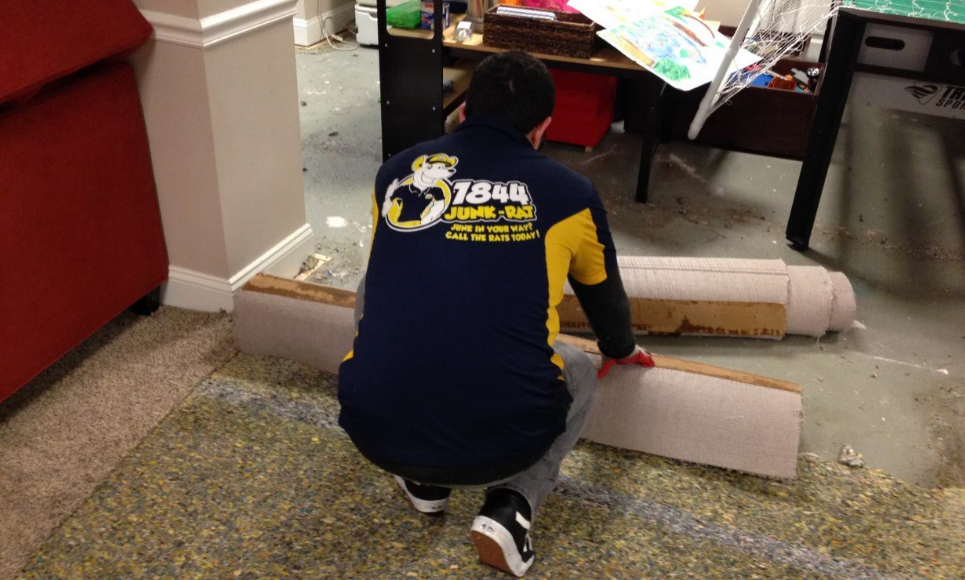 If that's the case, you might be searching for carpet removal companies local as early as possible. When you are planning on ripping out the old flooring, carpet removal local services should be one of your concerns.
It doesn't matter where you are in New Jersey, our carpet removal local team will sort you out within the shortest time. Contact us today for impressive carpet removal local services at the best and affordable rates.
If your carpet has become old, loose and torn, it is time to remove it from your house. Carpet removal is a sensitive process and therefore, this service needs to be done by an expert who knows how to professionally remove carpets local. If you try to remove a carpet on your own, chances are high you may end up damaging it. Carpets that cover an entire wall are extremely challenging to remove and extra caution is required during the removal process.
Our carpet removal local team is always ready to embark on any kind of assignment. Even if your carpet is firmly glued to the floor, we know how to remove it without damaging your property. Once the removal has been completed, our carpet disposal local team will laminate or tile your floor for restoration purposes in readiness for the arrival of a new carpet. In strict devotion to the environment, we have a carpet recycling local program, where carpets are disposed in accordance to the laid down New Jersey regulations.
If you're looking for a reputable, trusted, and experienced carpet removal and disposal company, you've come to the right place.
Call us today to get started out!