Are you a general contractor, handyman, re-modeler or a property owner?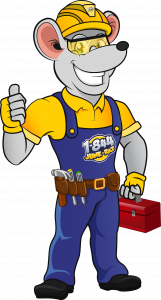 If you need your property cleared and cleaned to remove leftover construction junk and debris, don't waste time! call our construction debris removal team today. We can help you with construction trash removal as our company is highly reputable. We are the solution to your problem as we endeavor to promptly address your needs in the shortest time possible. Even though you might be a construction expert, you're likely to run into a lot of challenges trying to get rid of debris after you've completed a construction project.
Whether you're constructing, demolishing or remodeling your property, dealing with leftover debris is a big headache. Wood, concrete, tiling, steel and drywall require the attention of our construction debris removal specialists to effectively handle the procedure. Our construction debris hauling personnel have the ideal equipment and skills to remove debris off a construction site.
Local construction trash removal is just one of the services we provide. Whether you have a residential or a commercial property in New Jersey, we offer local junk pick up. Of course, we have people to do the job – you wouldn't have to lift a finger while we take care of the clutter.
On top of that, we will only charge you for the amount of space your trash takes up on our truck. So, you can look forward to an easier and cheaper way to get rid of construction trash in New Jersey.
Don't get stressed because of the nuisance caused by construction debris. Allow our construction debris removal team to help you out!