Are you planning to remove an old fence?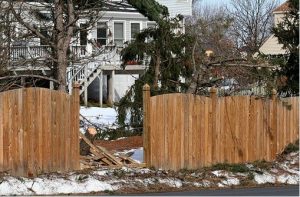 1-844-JUNK-RAT is a top-rated fence removal company which has been around for long. Our unparalleled service and dedication to serving our clients has propelled us to great heights of success. There are many different reasons that may compel you to look for fence removal services. You might want to remove your old fence because it's old and you wish to replace it with a new one. In some cases, an old fence may be removed if it's damaged or you may just wish to move the fence to another location on the property.
You don't need to struggle to remove a fence on your own. We're here to help you enjoy a stress-free fence removal experience! We have a team of trained old fence disposal professionals with practical skills of how to remove different types of fences. It's best to use a professional to get rid of your fence because it's a sensitive exercise that requires strict adherence to safety procedures. Fortunately, we have the latest equipment, tools and strategies of easily removing various types of fences.
Are you looking for a reputable New Jersey fence removal service?
We're here to help you.
Demolishing a fence can be a challenging task especially if you are planning to do it alone. Fence removal local will become easier with the help of more people especially when you hire professionals.
Whether you have an iron fence, a wooden fence, a PVC fence or a metal fence, we can take care of everything for you. Even if you require demolition services in your New Jersey property, you don't have to worry. There are professionals who can help you with the entire fence removal local process.
Don't worry about the items we hauled from your property. We will drop by one of our partner organizations in New Jersey if the fence can still be useful. If not, we will look for a recycling facility that will accept the items you request for trash removal local.
Once you call us, we shall come promptly and give you a quote on the spot. If you're satisfied, we go ahead and begin removing your fence; it's that simple! If you're looking for a reputable and genuine fence removal company, call us now!