Trash can prove to be a big headache in your house or business establishment. A lot of people find it challenging to deal with trash thus the need to contact professional trash removal services. We're a reputable and fully licensed company with extensive experience dealing with junk removal from both residential and corporate establishments.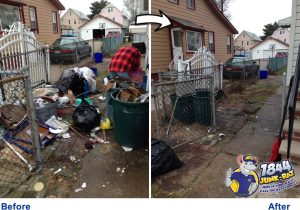 Ever since we began operations, our core focus has been to ensure our clients stay in a clean and conducive environment free of unwanted trash. Most people who attempt to remove trash on their own end up getting stressed. Since we do this on a daily basis, we've perfected our trash removal services regularly. Regardless of what kind of trash you have in your home or business establishment, our trash removal team is able to get the job done.
Regardless of how heavy, fragile or spread your trash is, our 1-844-JUNK-RAT team has the right equipment and expertise to handle different types of residential and commercial projects. You can sit back and relax as we clear your junk in the shortest time possible. As one of the best trash removal companies, we shall come to your site fully equipped with our equipment and junk haulers.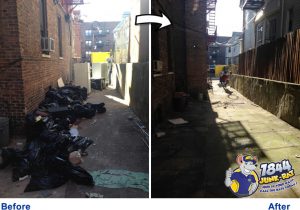 We've adopted an Eco-friendly approach. Our junk haulers donate or recycle up to 70% of items removed from your property. To get rid of trash, get in touch with us today.
It doesn't end there though! 1-844-JUNK-RAT offers many different services including estate clean out, furniture removal, rubbish removal, foreclosure clean out, junk removal, water damage restoration, bathroom/kitchen demolition and more! In case you're in need of something else or you know someone that might be interested in any of those services, give us a call and we'll be happy to help.
Thanks to our personalized and dedicated trash disposal local approach, our client portfolio has been growing over the years. It is absolutely important to have a reliable provider who adequately understands what is expected of them and abides by the contract provisions.
The environment is dear to us so we see to it that all junk removal local items are properly disposed or recycled without contravening New Jersey environmental conservation laws. It doesn't matter what time or day of the week you need quick and urgent trash removal services local, you can count on our support.