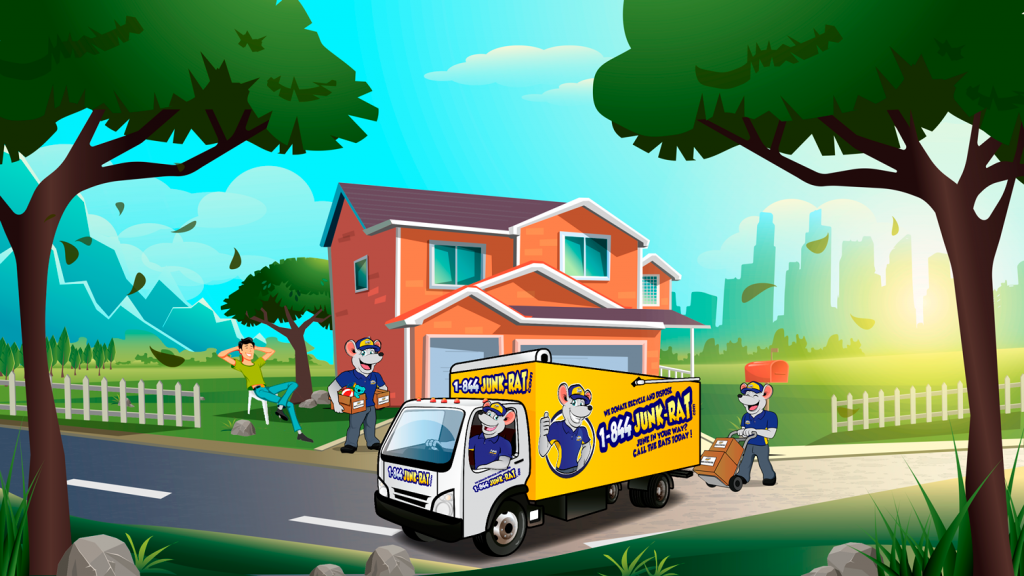 Estate clean out often happens due to unfortunate circumstances,  most of the time it's the death of a loved one. One of the biggest issues people encounter during this stressful time is disposing of the items in the property and cleaning out all of its content.
Estate clean out companies like JUNK RAT'S can assist you during this tough time. Family members sometimes try to help but it's very difficult for them due to how emotional they feel during this period. With too many things to take care of, cleaning out an estate without the necessary experience or time can take days; JUNK RATS has got you covered though!
When it comes to estate clean out, 1-844-Junk-Rat will be there for you. We have competent and trained personnel to handle estate clean out services and take some load off your shoulders. Our JUNK RAT'S professionals know how to handle all aspects of the process, so you can take the time you need to recover while we deal with the clean out.
You don't need to worry about price because we offer the best estate clean out prices local. Our estate clean out local quotes are carefully calculated depending on the amount of items that need to be removed from your New Jersey property. Our reputation stands tall as we've successfully helped numerous people to go through tough times by offering them all the support they need. If there are any items in good condition, our donation pick up local services will donate items on your behalf to various New Jersey charities.
It doesn't end there though! 1-844-Junk-Rat offers many different services including basic junk removal, furniture removal, rubbish removal, foreclosure clean out, trash removal, water damage restoration, bathroom/kitchen demolition and more! In case you're in need of something else or you know someone that might be interested in any of those services, give us a call and we'll be happy to help.
We are always on time, reliable and effective in how we offer our services. No Headaches No Stress, please get in touch with us for the best estate clean out local services.