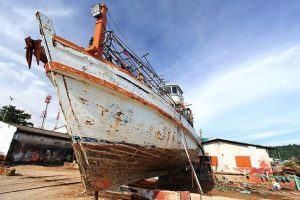 When you continue keeping an unused boat, chances are high your marina and storage fees will continue to increase. We offer a unique boat removal or disposal service to allow you get rid of your unused boat and save you the stress of having to incur extra storage costs. Every item has its own lifespan and when the boat you really loved has outlived it use, it's time to call our junk boat removal experts to get rid of it.
When left floating for a long time, old and unused boats pose an environmental threat to the surrounding. Aside from facing the risk of sinking, failure to call a boat removal or disposal company may lead to leaking of engine oil, gasoline, solvents and battery acid into the water. Immediately its evident you won't be using your boat anymore, it's wise to make arrangements with our boat disposal team to come and remove it.
Even though your boat is at your backyard and not incurring any storage costs, keeping it there without organizing for boat removal makes it an eyesore. On many occasions, it will be challenging for you to mow around it because it can no longer move on its own. We're a reputable, experienced and highly rated junk removal company.
Our previous boat removal or disposal customers agree we do a good job and our rates are pocket friendly. Keeping unused boats in your backyard can also be a health hazard especially for your children. Do the right thing and let our boat removal or disposal team take care of the removal.
For us, it doesn't matter where your boat is, our boat removal or disposal team has the skill, experience and equipment to do a thorough job. Whether your boat is on a trailer or not, outboard or inboard or lacks an engine, we'll still manage to remove it.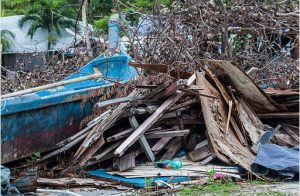 Instead of keeping a boat and risking the safety of your children, get in touch with us today for the best boat removal or disposal local.
Having a boat seems like an awesome idea especially when you love water. Unfortunately, you might find yourself with so many problems when it comes to boat removal or disposal local. Yes, there are strict rules governing the disposal of almost anything in New Jersey.
If you want to learn more about boat removal service, call us immediately to get help!