Proper disposal of electronics and recycling of electronics such as computers is important. As such, you require expert assistance. We're here to help you get rid of your electronics when you no longer need them. Our computer recycling service is specifically meant to take out non-functioning and old computers to create valuable space in your home or office. Our appliance removal team likes to make sure that computers and other electronics are recycled appropriately. We have formed partnerships with local certified recycling facilities to ensure your electronics are discarded the right way.
When you recycle obsolete electronics, you play a major role in helping to conserve the environment and ensuring valuable resources that can be re-utilized. Our computer recycling program has varying levels of Responsible Recycling Services and Certified Data Destruction. We serve clients in various sectors such as small and medium enterprises (SMEs), banking, retail, finance, government and federal agencies, education, healthcare, Non-profit organizations, insurance and residential customers among others.
The advantage of using our computer recycling services is that we meet Local, State, Federal EPA and DEP regulations which is an assurance that your waste will be handled with the highest security and environmental considerations. Our computer recycling team ensures that toxic and harmful components found in electronics are not allowed to cause any damage in the environment. The good news is that under our computer recycling service, all recycled items and equipment are used in the creation of new products.
We are among the top computer recycling companies, because our process is professional, transparent, and well documented. To keep your data safe, you can be guaranteed all sensitive information in your storage data devices will be permanently erased and rendered unrecoverable.
After the computer recycling process is done, we'll provide you with certificates of recycling and destruction. All our certificates have serial and assert numbers, as well as the weight of items destroyed and the recycling information to provide you with all the electronic computer recycling documentation.
Disposal of electronic items such as computers is a tricky affair and as such, requires help from computer recycling local companies. Unlike other kinds of trash, electronic recycling cannot be achieved if you lack computer recycling local skills. If you have an old computer or accessories that you need to get rid, we are the top New Jersey computer recycling company with extensive industry experience. Electronics disposal and recycling is strictly regulated and failure to comply could get you into trouble. The good news is you don't have to read any laws or figure out what you need to do because our computer recycling local service is specifically tailored for this purpose. We've cleared with all the New Jersey electronic waste regulatory bodies and obtained all the permits to demonstrate compliance.
There's always a new thing out in the market, and some items may be too irrelevant for your or anyone at your home. If that's the case, computer recycling LOCAL should be on your to-do list.
Due to the special nature of computers and electronic items, getting rid of them is not as simple as regular appliance removal local. You can't throw your gaming console, mobile phone, VCR, printer, laptop, and other machines in the trash. The answer lies in the materials in those items – there are toxic chemicals that might leak and contaminate nature. Hence, computer recycling local is the best option.
If you have any electronics that you no longer need because they're old or do not work anymore, just call our computer recycling center local and we shall promptly respond to your request. We understand non-functioning computers take a lot of space in your home or office and for this reason, our appliance removal local team works closely with you to ensure what you need removed is taken out In a professional matter. Aside from removal, our computer recycling local service deals with the recycling process. We've formed partnerships with local recycling firms in New Jersey to facilitate proper disposal and recycling of electronic items.
Stop worrying where to drop off your items for computer recycling local and about hauling them out of your local property. We have local junk haulers to take care of the entire electronic computer recycling local process.
Right after taking all the items out of your property, we will drop by a computer recycling local facility and to one of our partners to donate usable items. Your old computer or device could be useful to someone else in need in local.
By recycling old electronics, you contribute majorly to preserving the environment and being part of a New Jersey campaign aimed at reutilizing old resources. Our computer recycling local program consists of varied levels of Certified Data Destruction and Responsible Recycling Services. Since inception of our electronic computer recycling local services, we serve both residential and corporate clients. Our customers come from diverse sectors such as banking, manufacturing, SMEs, healthcare, Federal agencies, insurance and Non-governmental organizations.
So long as you've hired us, you can
be sure we'll work within the laid down New Jersey electronic recycling policies. In addition, our computer recycling local staff is skilled to ensure no toxic or any harmful electronic components compromise the environment. Computer recycling parts local after undergoing analysis are used to produce new products. Get in touch with us today to discuss your requirements.
Do you always find yourself searching for computer recycling near me?
Improper waste disposal is always a problem, and there's an easy way to solve the problem. When you live in New Jersey, you wouldn't have a lot of problems with finding the computer recycling local facility. Of course, you need to be sure to remove all the personal files and data you have on the device so no one can restore it back.
If you're looking for a reputable and well-established computer recycling firm, you've come to the right place.
BOOK ONLINE AND SAVE $20
FREE estimates. NO obligation. NO hidden fees.
Call 1-844-JUNK-RAT
(908) 557-9582 
Why rent dumpers and load it yourself?
We do the work while you sit back and relax!
Need heavy items disposed? We do it all... Furniture removal, appliances removal, gym equipment removal and more. Let us do all the lifting for you.
Demolishing anything? "YES" we can do it tooooo! Our trained crew will perform your deck demolition, shed demolition, bathroom demolition, kitchen demolition and much more. Just give us a call.
Estate clean out? Our crew will perform the work with respect in this difficult time. We donate up to 70%. We do not charge by the weight or by the hour, whatever time it takes to do the job it is on us.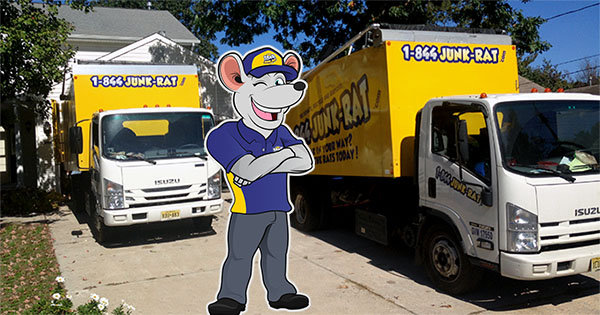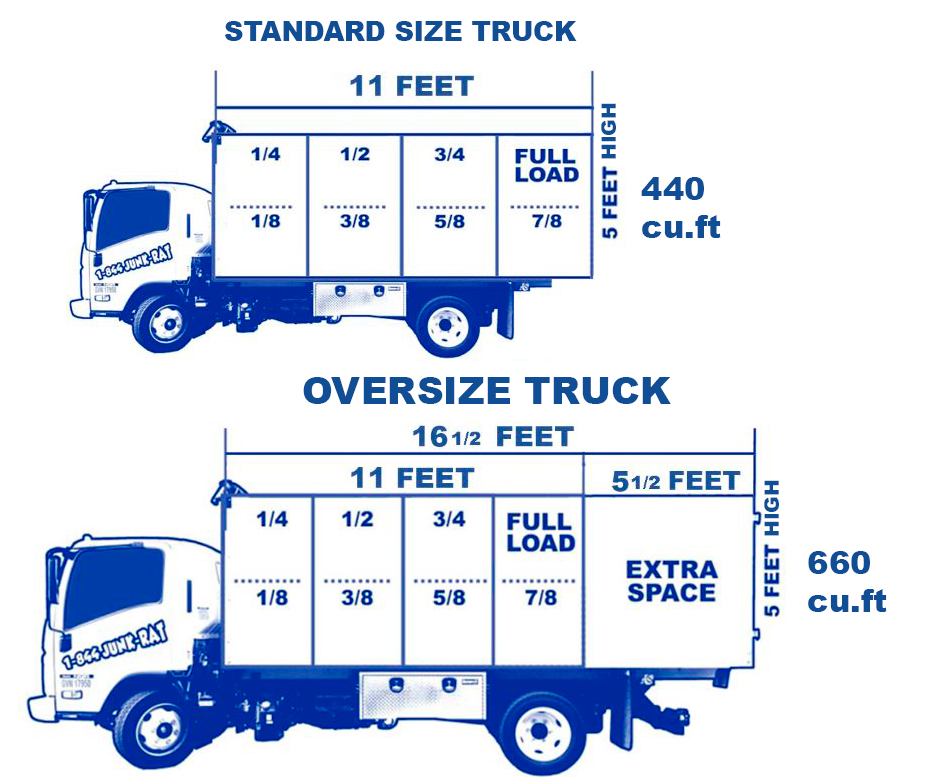 We do all the labor! We bag, box, carry and lift all unwanted items.
Don't have much junk to dispose? NO problem! You only pay for the occupied space on the truck.
Hauling and dumping fees also included in our flat fee.
No hidden fees, It is Just a flat rate!!!